THREE-TIME CHAMPIONS!
THREE-TIME CHAMPIONS!
Posted Sep 10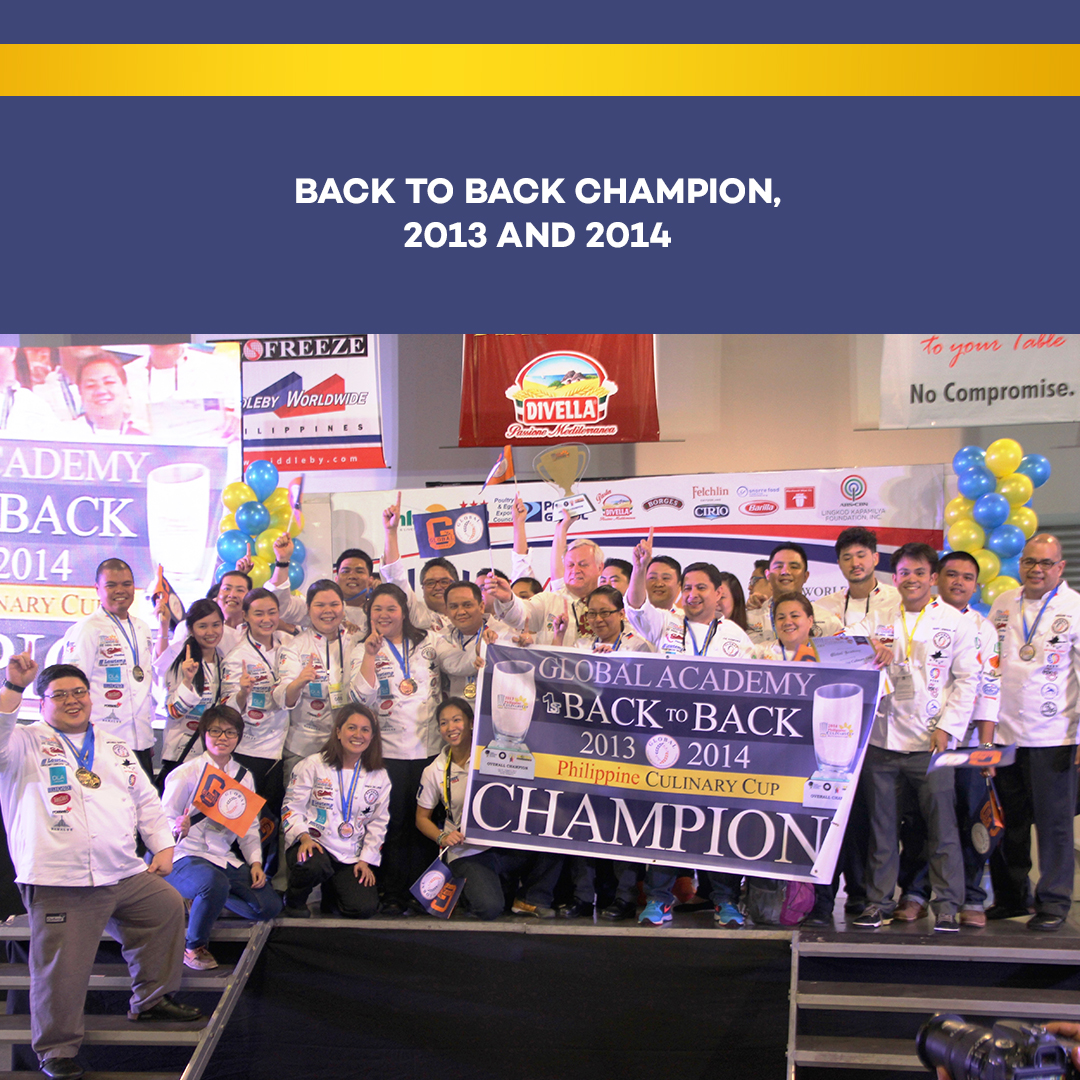 The Philippine Culinary Cup - ""Where the Best Meet to Compete""- is the only Philippine Culinary Competition certified and recognized by the World Association of Chefs Societies (WACS).
The first ever PCC was in August 4-7, 2010. Here Global Academy achieved the best finish by any establishment - school or professional, with 2 Golds, 1 Silver, and 2 Bronze Medals.
In 2013 and 2014, Global Academy was the Overall Champion, back to back in 2013 and 2014, once again besting both the Professional and Non-Professional contenders.
In 2017, when the PCC divided the categories, Global Academy emerged the Overall Champion, making it the only Culinary School to have won this highest PCC award three times.
Go Global!