Kitchens Equipped With Relevant, State-of-the-art Equipment Remain Clean and Orderly
Kitchens Equipped With Relevant, State-of-the-art Equipment Remain Clean and Orderly
Posted Sep 10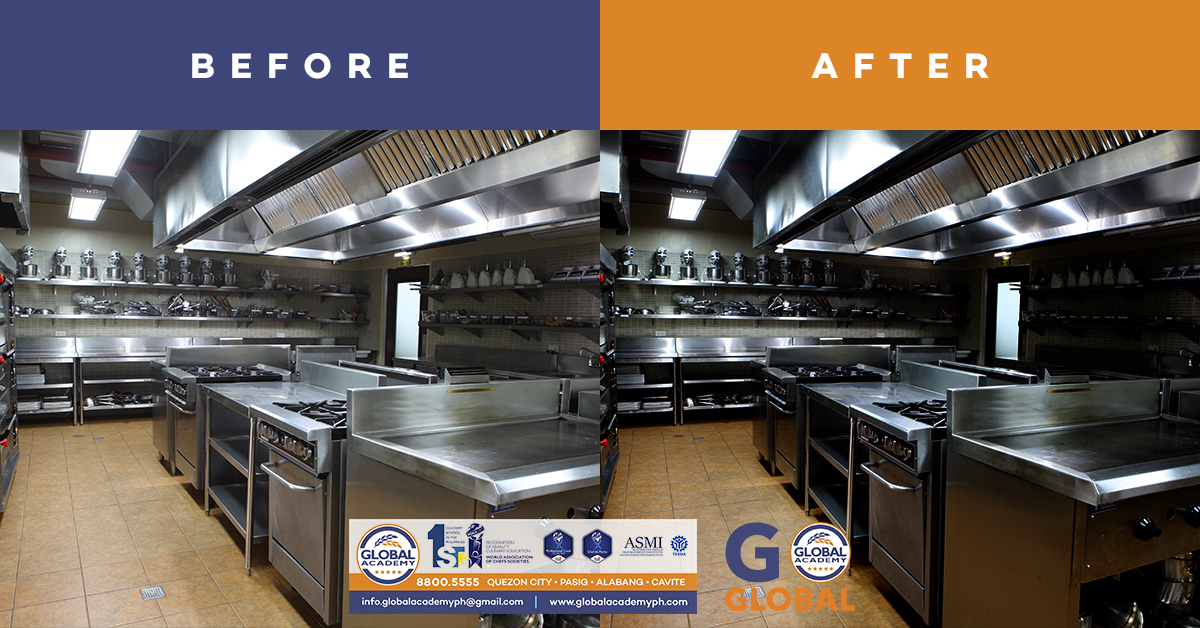 Leaving the kitchen in its clean and orderly state after the heat and the chaos is a discipline that Global Academy instills in its students. This is why our kitchens look the same before and after use.
Lights on or lights off, day in and day out, class session after class session, our kitchens equipped with relevant, state-of-the-art equipment remain clean and orderly.
Expect meticulous holistic training from our faculty of professionals, all in the name of preparing each individual student for the rigorous and precise kitchen grind.
Come polish your skills and immerse into a close simulation of the real world with us!
Go Global!