World- Class Training
World- Class Training
Posted Sep 10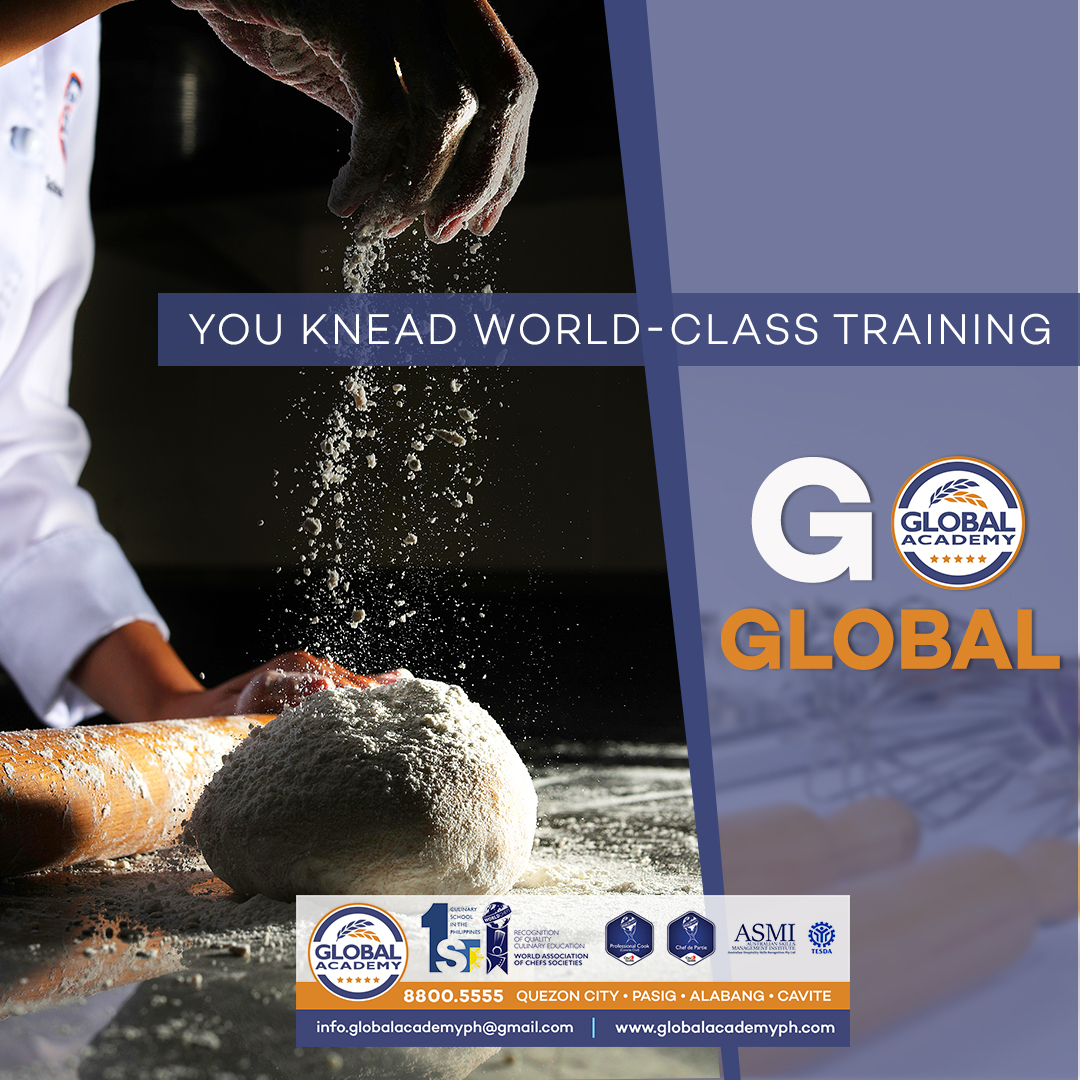 Formalize your culinary skills and rouse that cooking and baking giant in you! At Global Academy, we have a roster of ladderized* courses, facilitated by world-class chef instructors. Our curriculums and teaching methods aim to help you march toward progress and toward your end goals.
Your tuition fee includes this high-quality starter knife set which, like our kind of training and immersions, will help you withstand the pressures and demands of the world you are to be part of.
Come to any of Global Academy's four locations. Call us and know more!
Go Global!