CHEF OGIE ALBERTO
CHEF OGIE ALBERTO
Posted Sep 27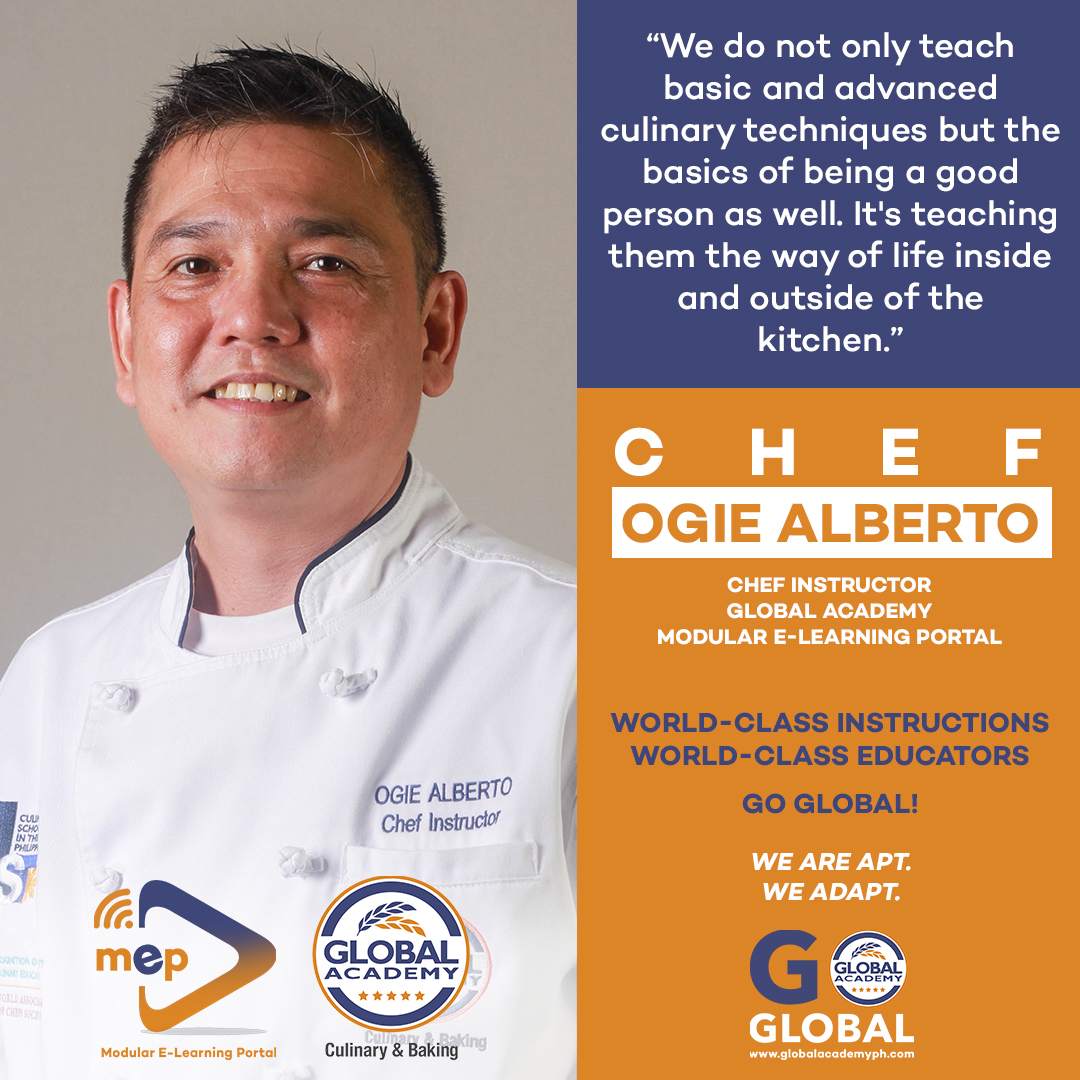 "This award-winning Chef revels in the fact that his students are equipped to go through kitchen ordeals and tasks. Judging from the numerous students who express this appreciation, one can say that Chef Ogie lives, and teaches, by example. A good and inspiring example.
He joins the roster of world-class Global Academy Chef Instructors in the facilitation of the Academy's newest, exclusive digital learning sets of courses of over 300 techniques and recipes!
INQUIRE AND ENROLL NOW!
GO GLOBAL!"