CHEF JAMES ANTOLIN
CHEF JAMES ANTOLIN
Posted Oct 14
Straight from the mouths of world-class Chef Owners of exceptional professional kitchens, Global Academy presentsthe caliber of graduates it sends off to internships.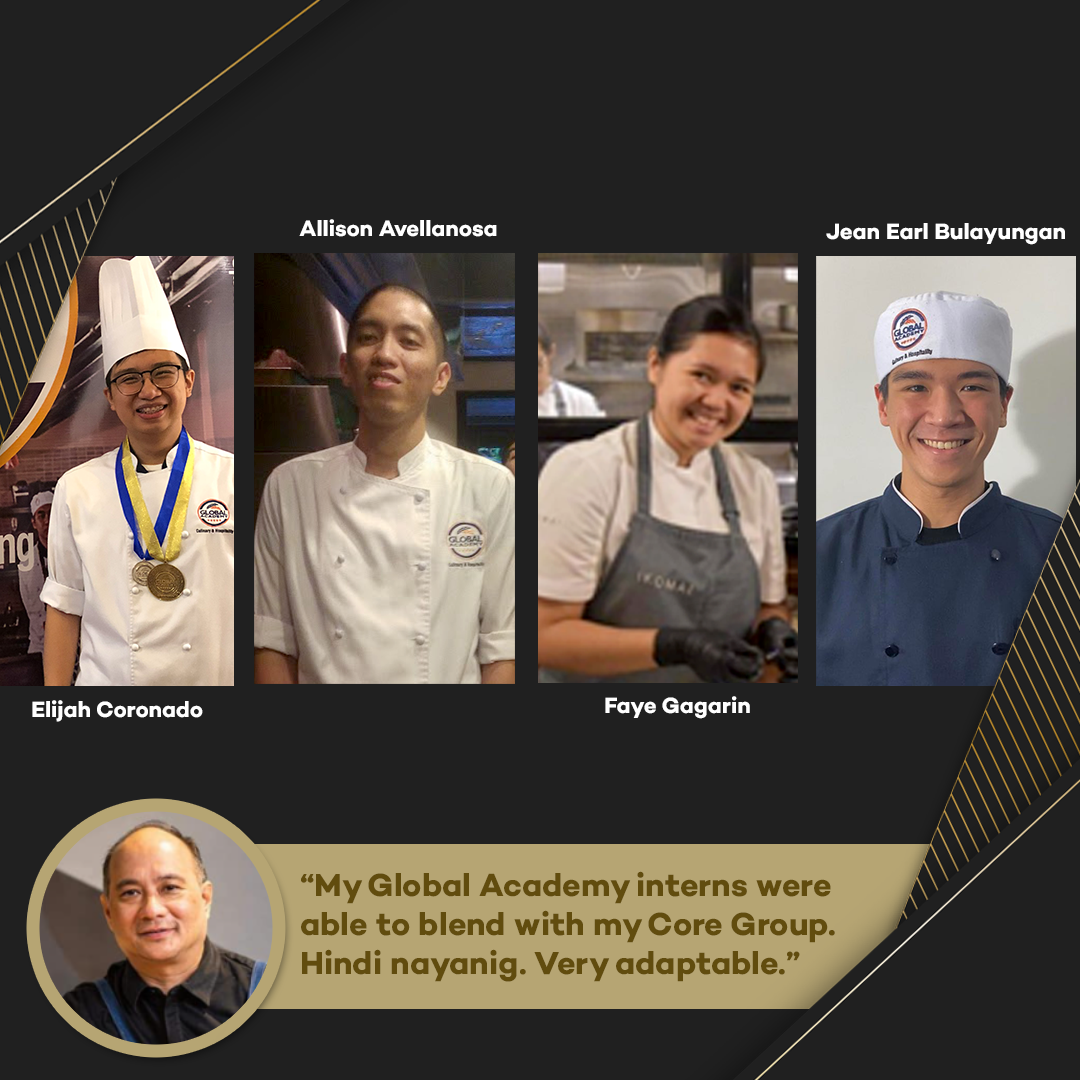 Chef James Antolin, Chef Owner of Ikomai and Tochi, the Philippines' home of excellent progressive Japanese street food, took in Global Academy interns. Under his seasoned wing, he set his interns' feet onto the grind and speed of professional kitchen operations - the real-world version of the Academy's simulation training.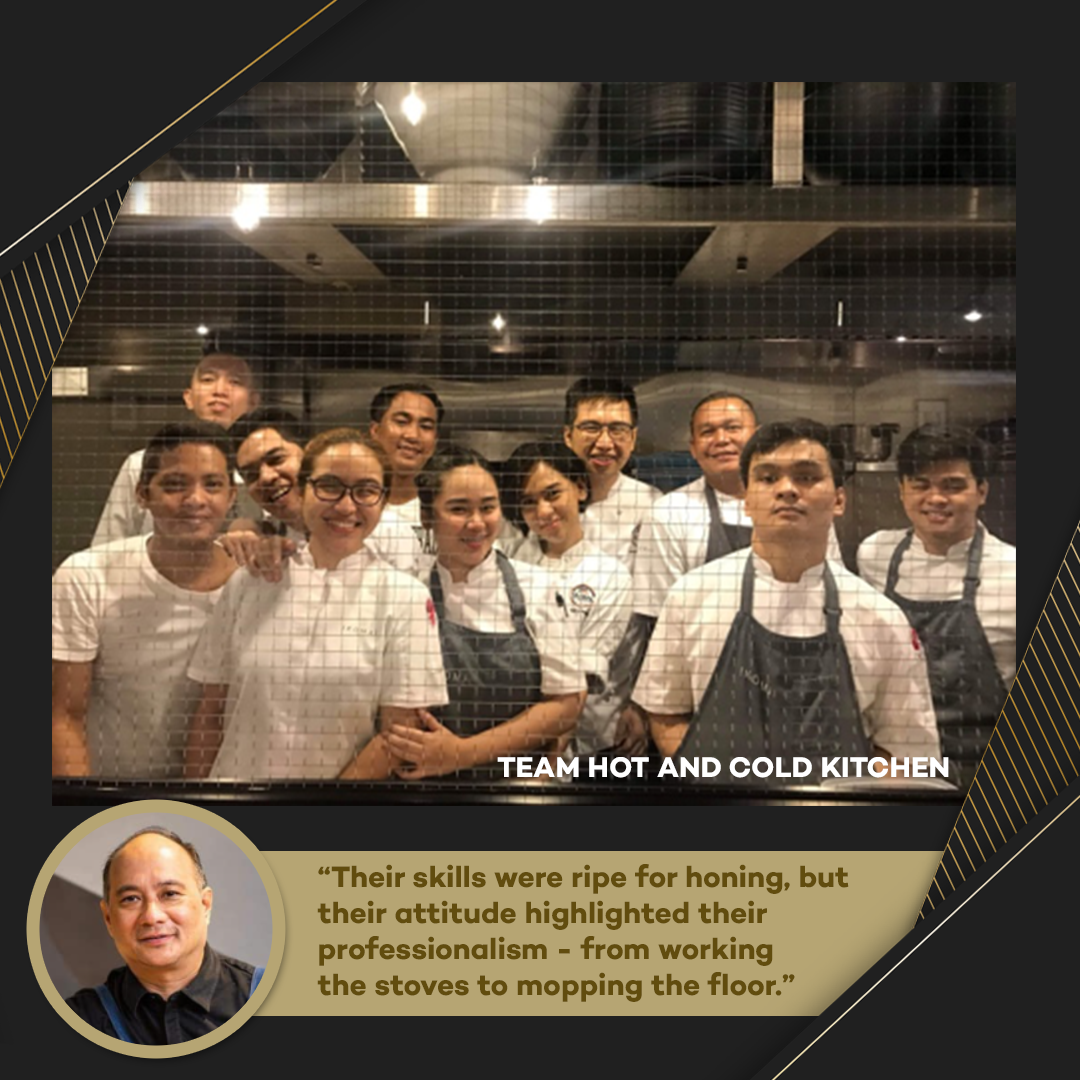 "My Global Academy interns were able to blend in with my core group easily. When presented with expectations, hindi sila nayanig.", Chef James says. To date, he has two of these interns under his employ.
The ready-smiled, no-nonsense Chef shares this wisdom to future Chefs. "Be good to yourself, do good to others, and work hard and everything will fall into place. Keep your integrity. Learn from your mistakes and move on.
Especially in this pandemic, have faith. Keep your eye on all the things you want in your life. Like I, be honored when God uses you to help others. Trust in the Lord for He will never leave you nor forsake you."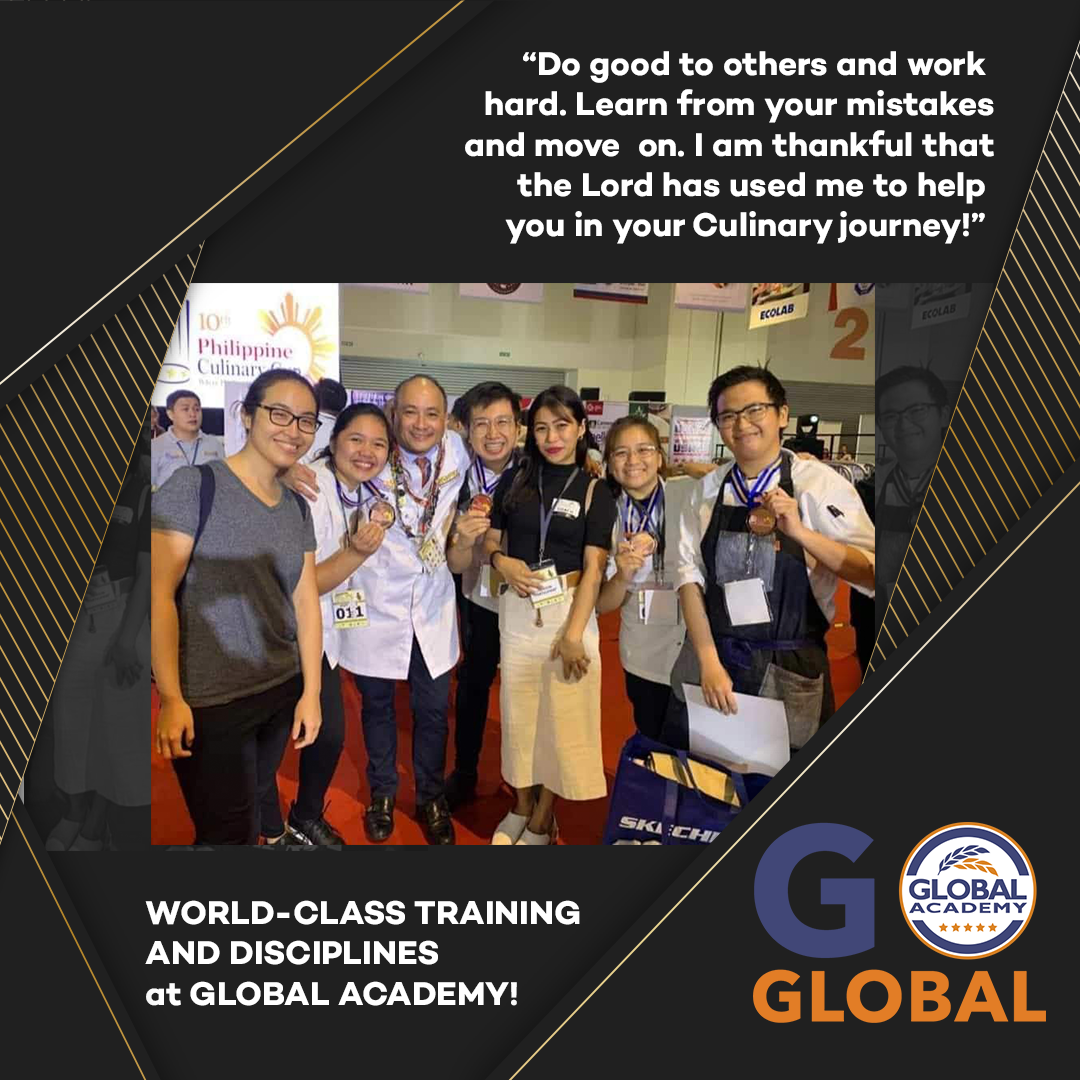 Step into the professional kitchen with confidence, equipped with world-class Global Academy training!
Go Global!