CHEF ARIEL MANUEL
CHEF ARIEL MANUEL
Posted Oct 20
Straight from the mouths of world-class Chef Owners of exceptional professional kitchens, Global Academy presents the caliber of graduates it sends off to internships.
Chef Ariel Manuel, well known for the moniker "El Kapitan" for leading the National Culinary Team Philippines to its Highest Gold for the Gourmet Team Challenge at the 2007 traces his culinary roots to depths that few have achieved. Needless to say, being welcomed into his Bistro Manuel kitchen as an apprentice is a special honor.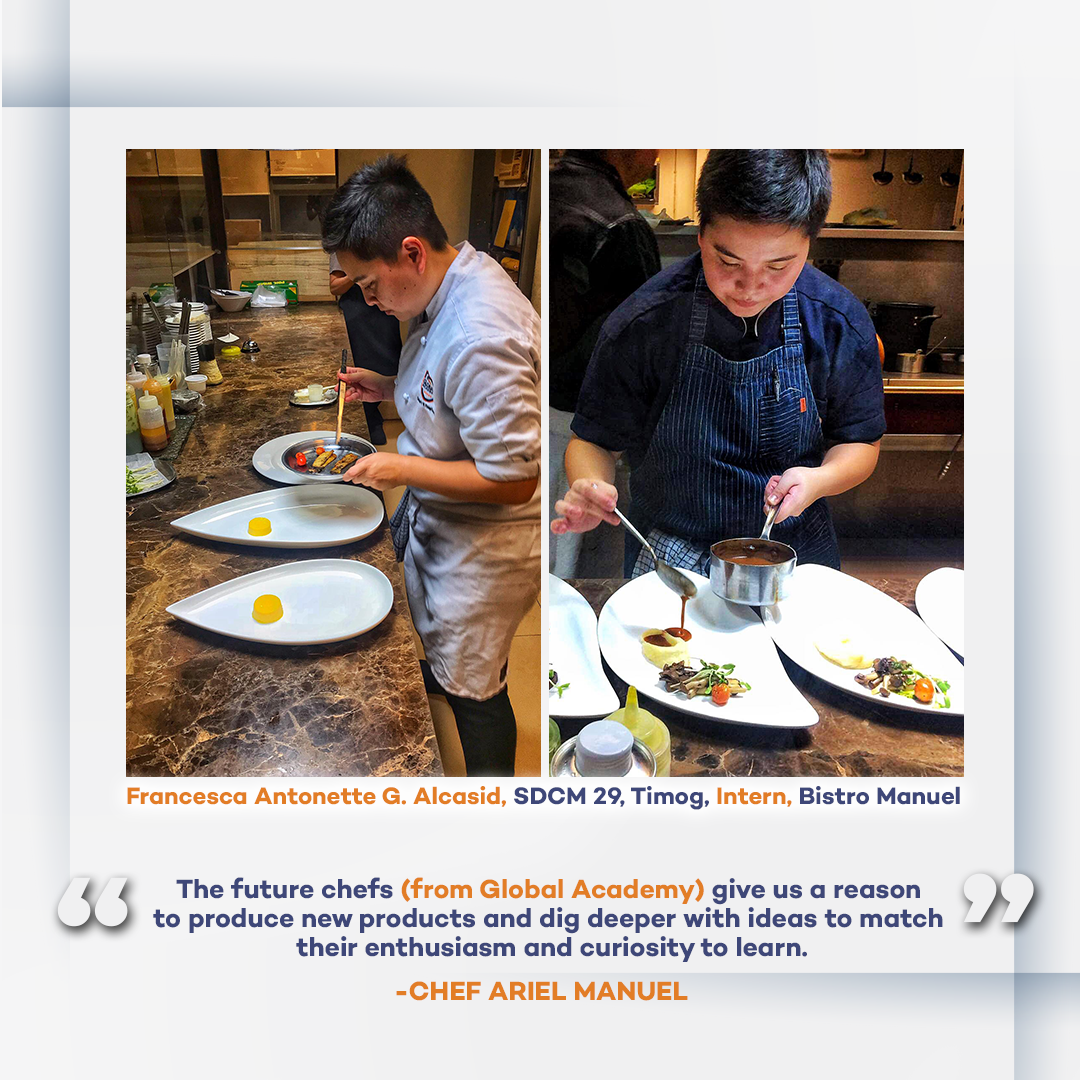 What he has to say about his Global Academy interns is a
golden feather in the apprentices' caps to say the least.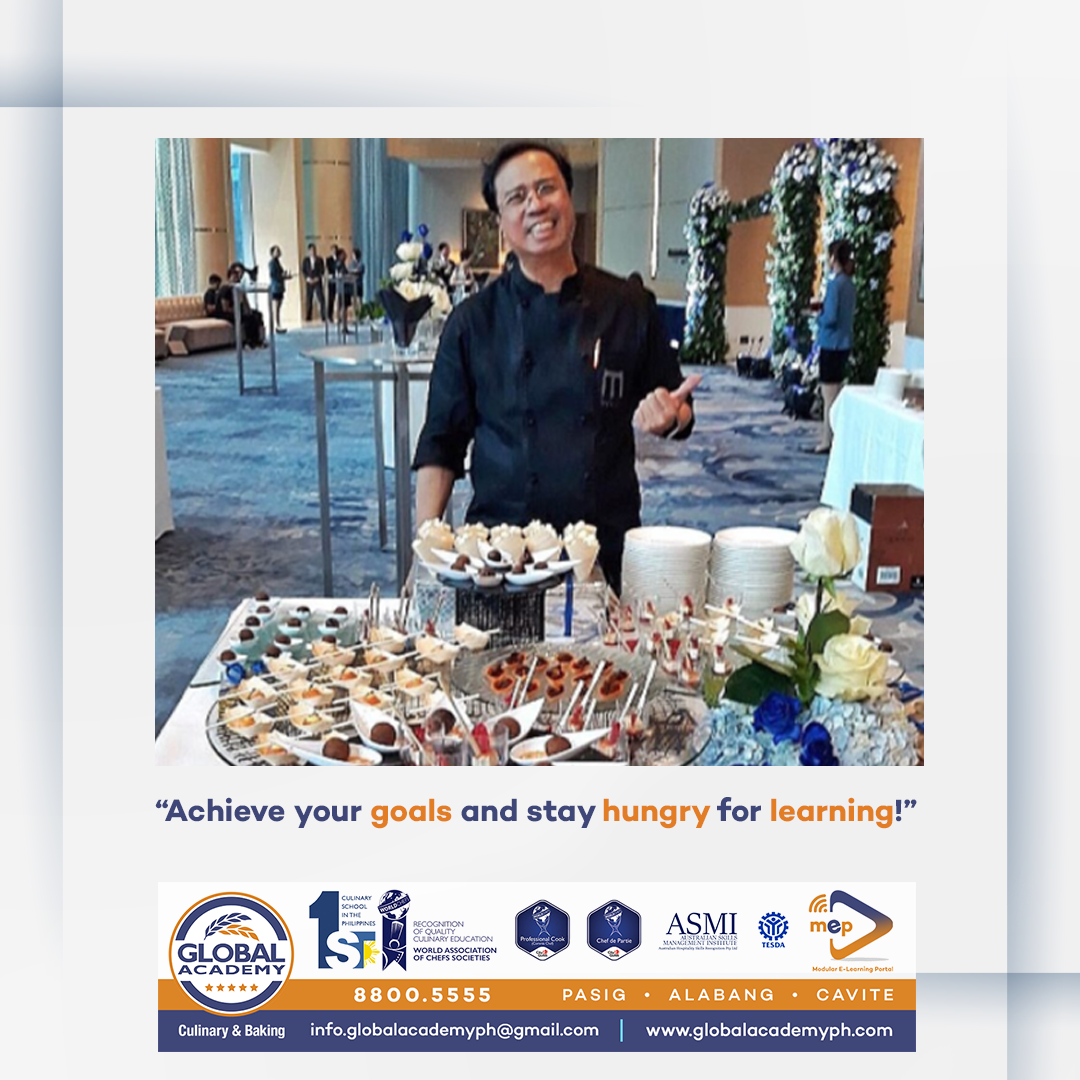 Step into the professional kitchen with confidence, equipped with world-class Global Academy training!
Go Global!