SEBASTIAN SAGUN
SEBASTIAN SAGUN
Posted Oct 26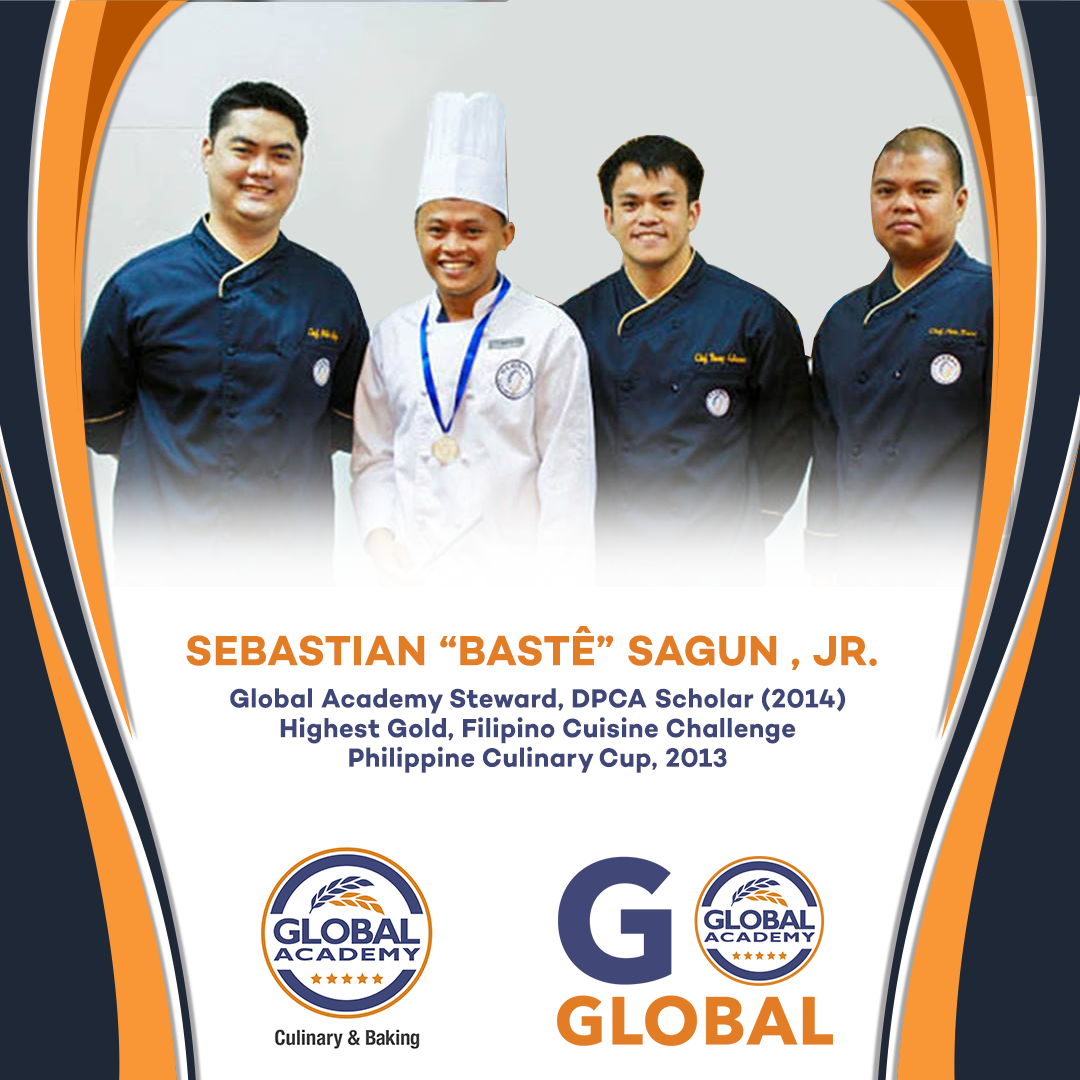 How valuable is Culinary and Baking Education?
To Globalista Sebastian ""Bastê"" Sagun, it is life-changing. Immersed into Global Academy's everydays as a steward, he fell curious and soon in love with Culinary Arts. Seeing his apparent passion for cooking, he was awarded a Scholarship for a Diploma in Professional Culinary Arts. As a student, he won the Highest Gold in the Filipino Cuisine Challenge of the 2013 Philippine Culinary Cup.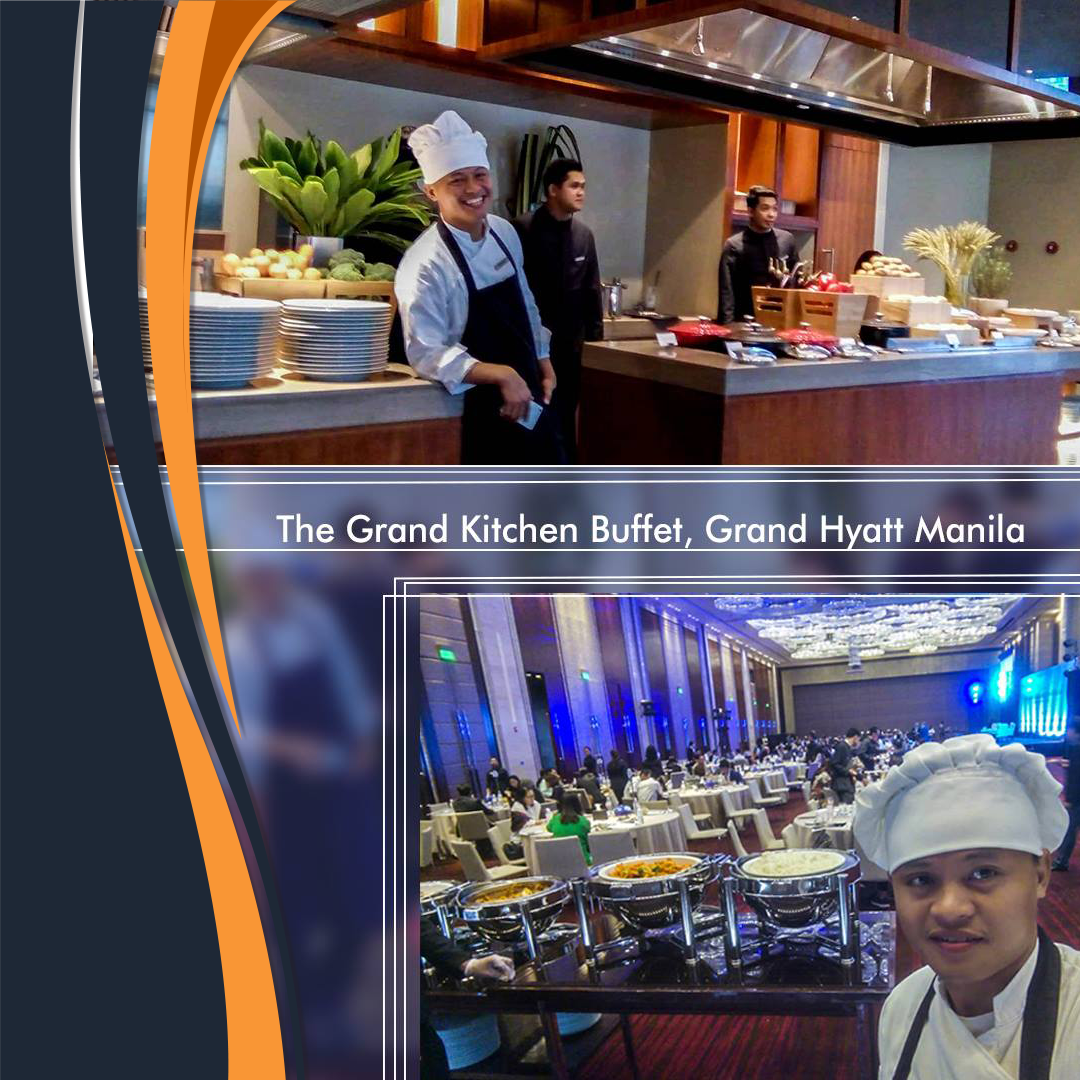 Today, he works the kitchens of the Grand Hyatt Manila.
No potential unrecognized, dreams fulfilled.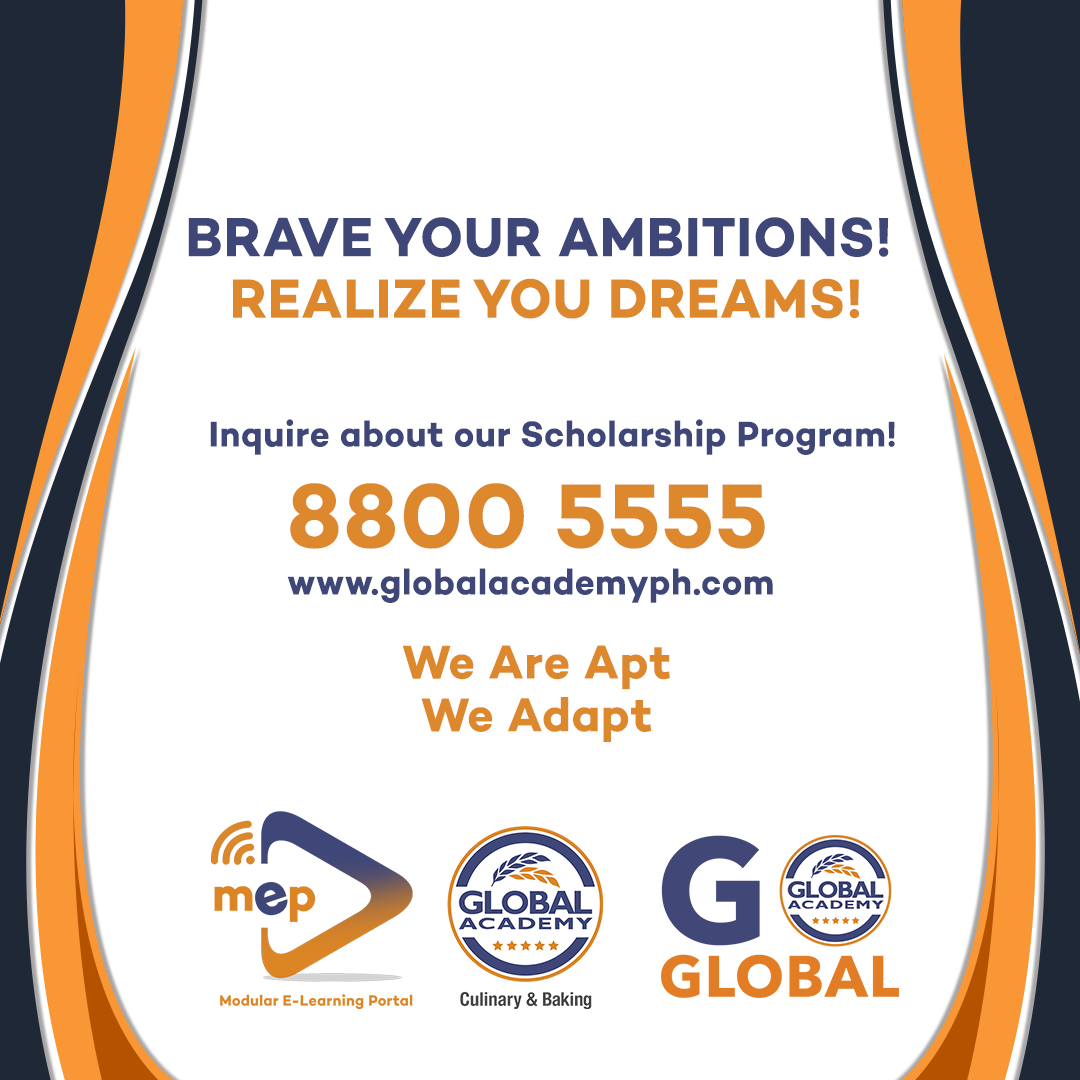 INQUIRE ABOUT OUR SCHOLARSHIP PROGRAM!
online.globalacademyph.com
Go Global!