CHEF VIC SANCHEZ
CHEF VIC SANCHEZ
Posted Nov 12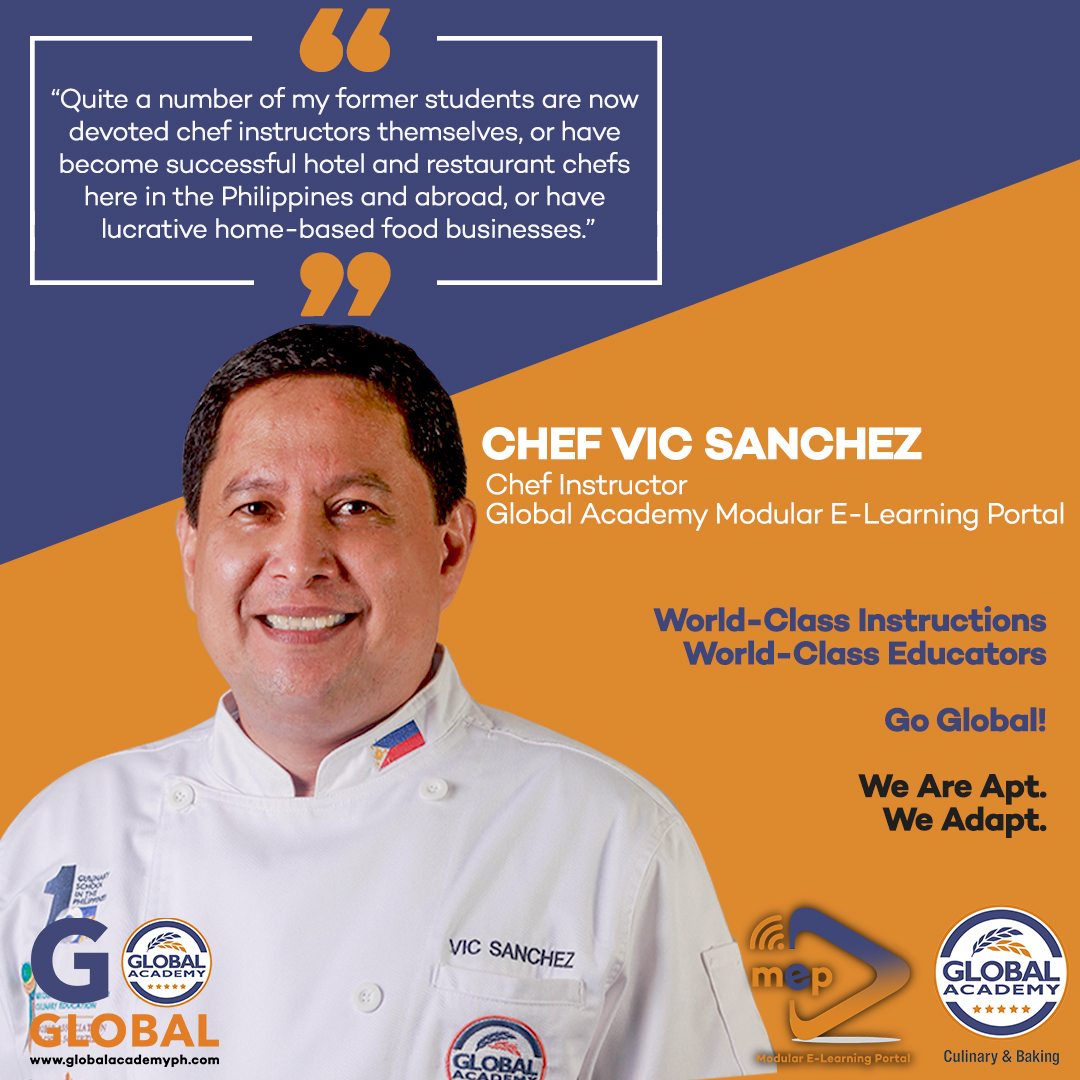 This economist's passion for the culinary arts was awakened during his travels to Australia and New Zealand and he never looked back since. His epiphany led him to achieve local and international culinary degrees, and the momentum was sustained by running two restaurants in Pasig and Quezon City.
Hence after, Global Academy has been blessed with the fruits of Chef Vic's love for food and everything that goes with it.
"To guide a person in achieving his dream is the goal of every dedicated mentor. I believe I have been instrumental in helping pave the way to the success of my committed students in their hand-picked career."
Chef Vic joins the roster of world-class Global Academy Chef Instructors in the facilitation of the Academy's newest, exclusive digital learning sets of courses of over 300 recipes!
STAY HOME!
STAY LEARNÉD!
STAY SAFE!
INQUIRE AND ENROLL NOW!
online.globalacademyph.com
GO GLOBAL!