More Giveaways!
More Giveaways!
Posted Dec 3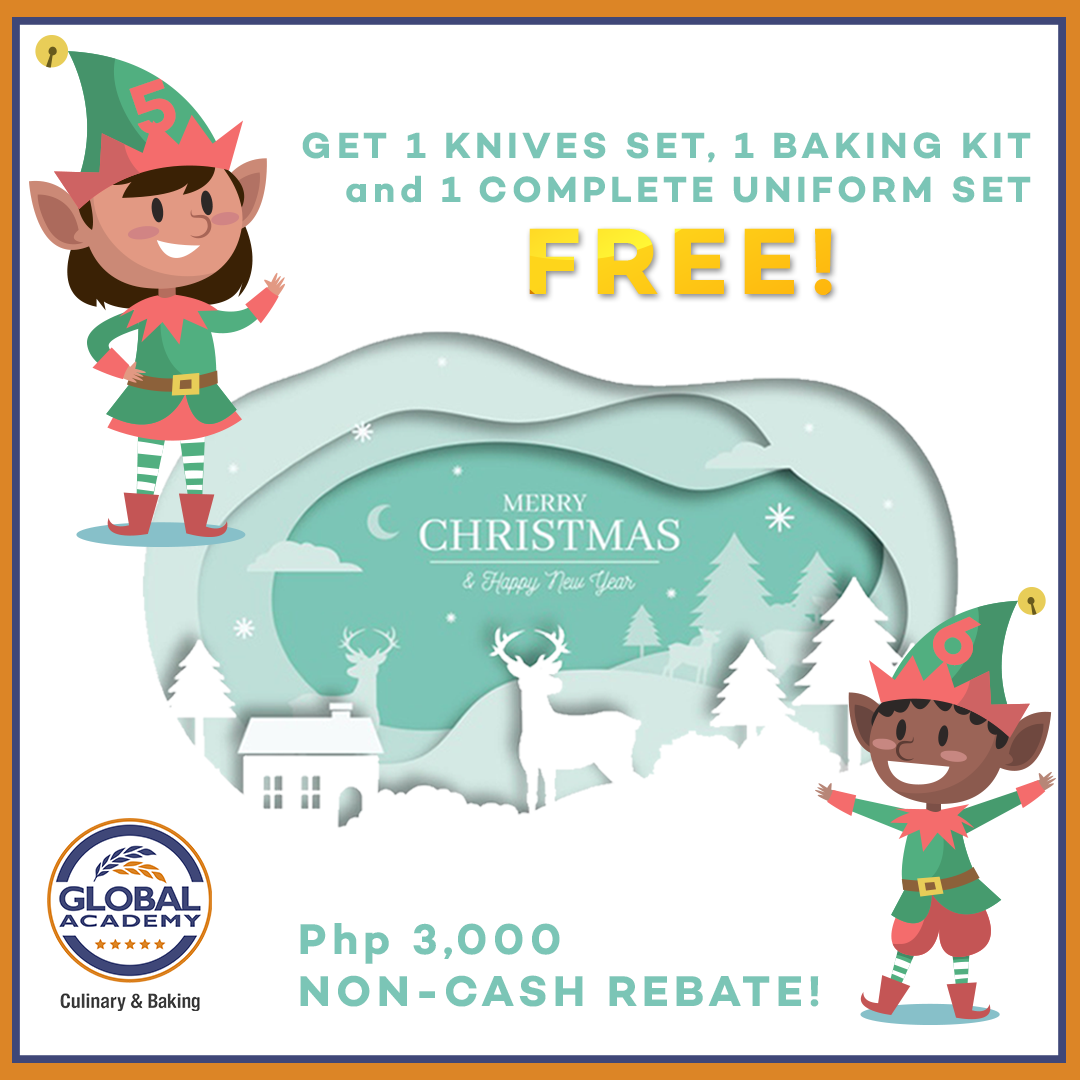 More Giveaways!
For Enrollees Nationwide!
DECEMBER 5:
Enroll in our Superior Diploma in International Cuisines (SDIC) Course and get 1 Knives Set, 1 Baking Kit, and 1 Complete Uniform Set FREE!
For Enrollees Outside of the Philippines!
DECEMBER 6:
Enroll in our Professional Culinary Arts or Baking and Pastry Arts Course and get a P3,000 non-cash REBATE!
Explore online.globalacademyph.com to know more about our world-class mEp courses with over 300 recipes and techniques to learn!
Gear up for MORE 12 Days of Christmas Freebies!
Go Global!