CHEF CEZ ESTOLANO
CHEF CEZ ESTOLANO
Posted Dec 27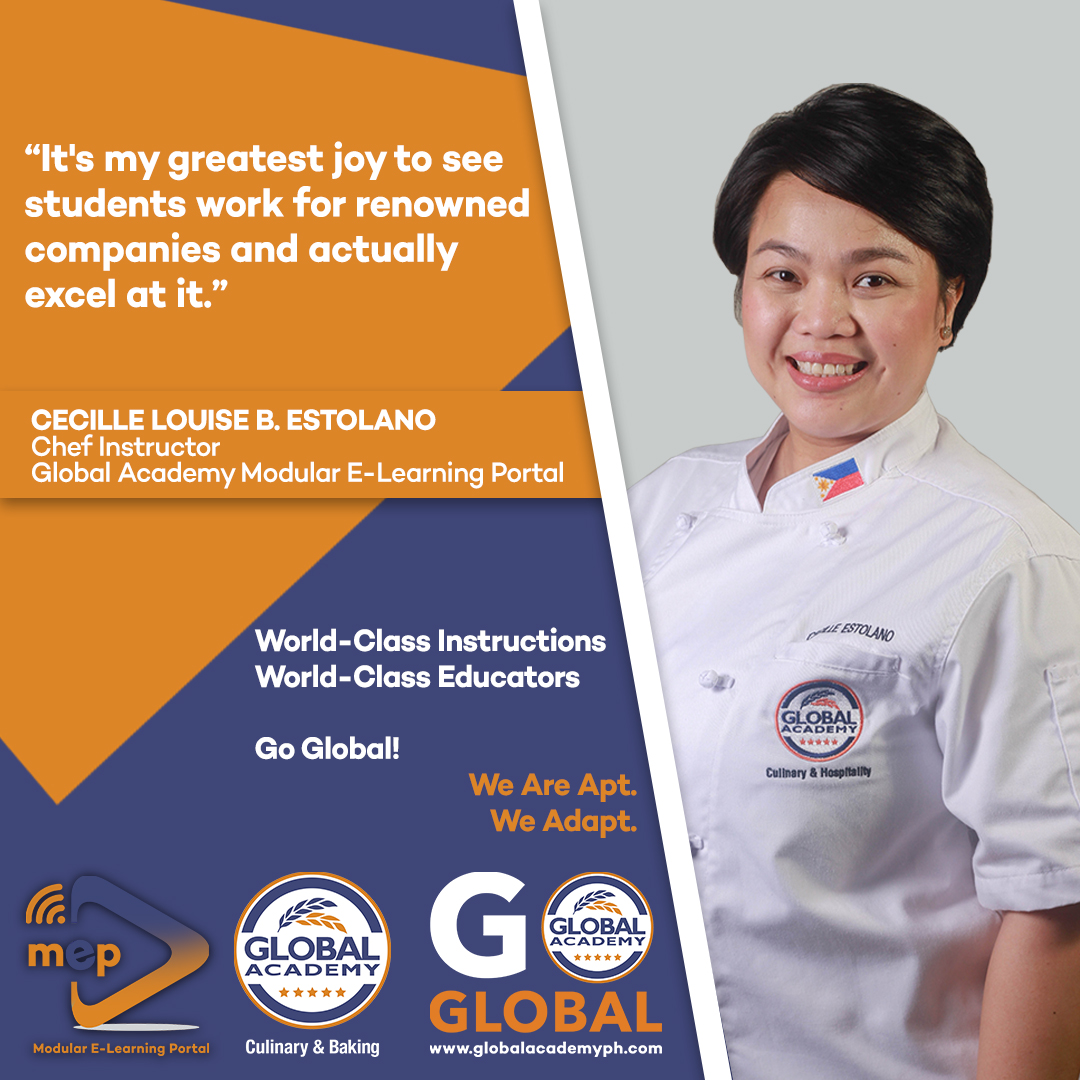 After Chef Cez' internship in the year 2005, the young culinarian set foot in hotel and food establishments and moved to become a long-time hotelier at the Mandarin Hotel, Manila.
She has been spearheading the education and provision of academic assistance in a variety of learning situations, be it in demos or laboratory activities at all levels of the Baking and Culinary program.
Chef Cez joins the roster of world-class Global Academy Chef Instructors in the
facilitation of the Academy's newest, exclusive digital learning sets of courses.
GO GLOBAL!