CHEF GIGI ALMEDA
CHEF GIGI ALMEDA
Posted Oct 12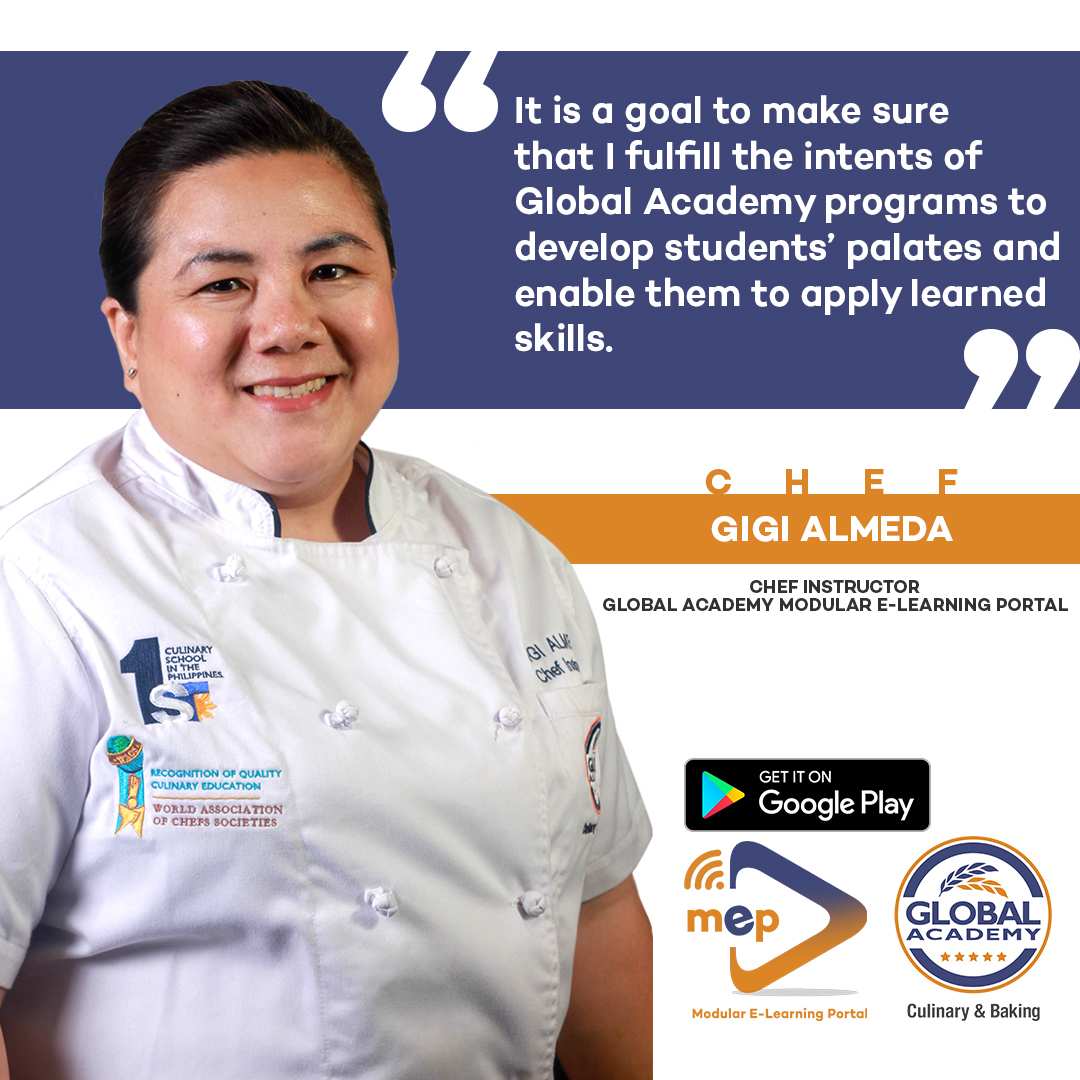 Chef Gigi Almeda's career is a simultaneous mix of industry immersion and classroom sessions. This advantage gifts her students with education as a result of her remarkable past and present - local and international degrees and ongoing food industry and kitchen experiences.

This multi-awarded culinary instructor signifies herself with how her students are and who they become. She sees fulfillment in "Seeing my students have their own bursts of success every time they achieve clean stations, correct knife cuts, correct cooking methods and techniques, and properly-seasoned and plated dishes."

Chef Gigi joins the roster of world-class Global Academy Chef Instructors in the facilitation of the Academy's newest, exclusive digital learning sets of courses.