MEP ANNIVERSARY
MEP ANNIVERSARY
Posted Oct 17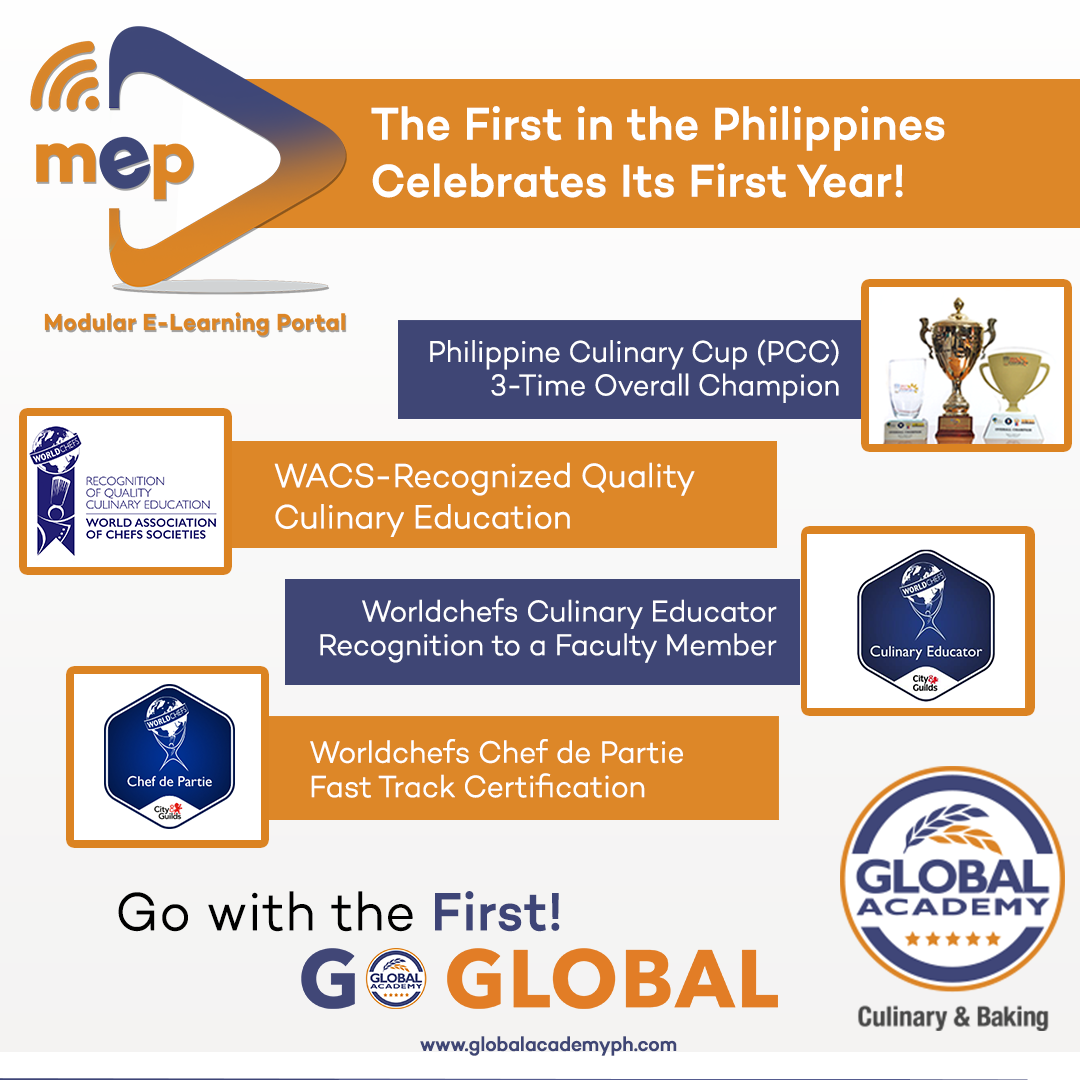 Global Academy celebrates one year of another first!
On October 15, 2020, after months of meticulous work in creating a continuum of availability of our world-class Culinary and Baking courses, our exclusive Modular E-Learning Portal (MEP) was launched.
There were no second thoughts in investing in MEP at the center of the initial Pandemic lockdowns and uncertainties were at a high. Even at these times, our commitment to equip aspiring Culinarians with world-recognized techniques, skills, and disciplines were unwavering. After months of meetings, concepts, portal construction, preparations, video productions and post productions, we confidently presented MEP to our existing students and future learners.
Today, after one year, we are proud to have a growing roster of MEP Learners nationwide and worldwide under our wings.
We are the first to launch an exclusive online portal for Culinary and Baking courses in the Philippines. We have maintained our signature world-class education with the added benefits of learning in the safety of one's home, the convenience of one's own pace, and the luxury of one's own time. Our courses are facilitated by the same award-winning and industry-experienced Chef Instructor-Mentors.
This is what you deserve.
Go for your Culinary dreams!
Go Global!