CHEF MELANIE RODRIGUEZ
CHEF MELANIE RODRIGUEZ
Posted Oct 17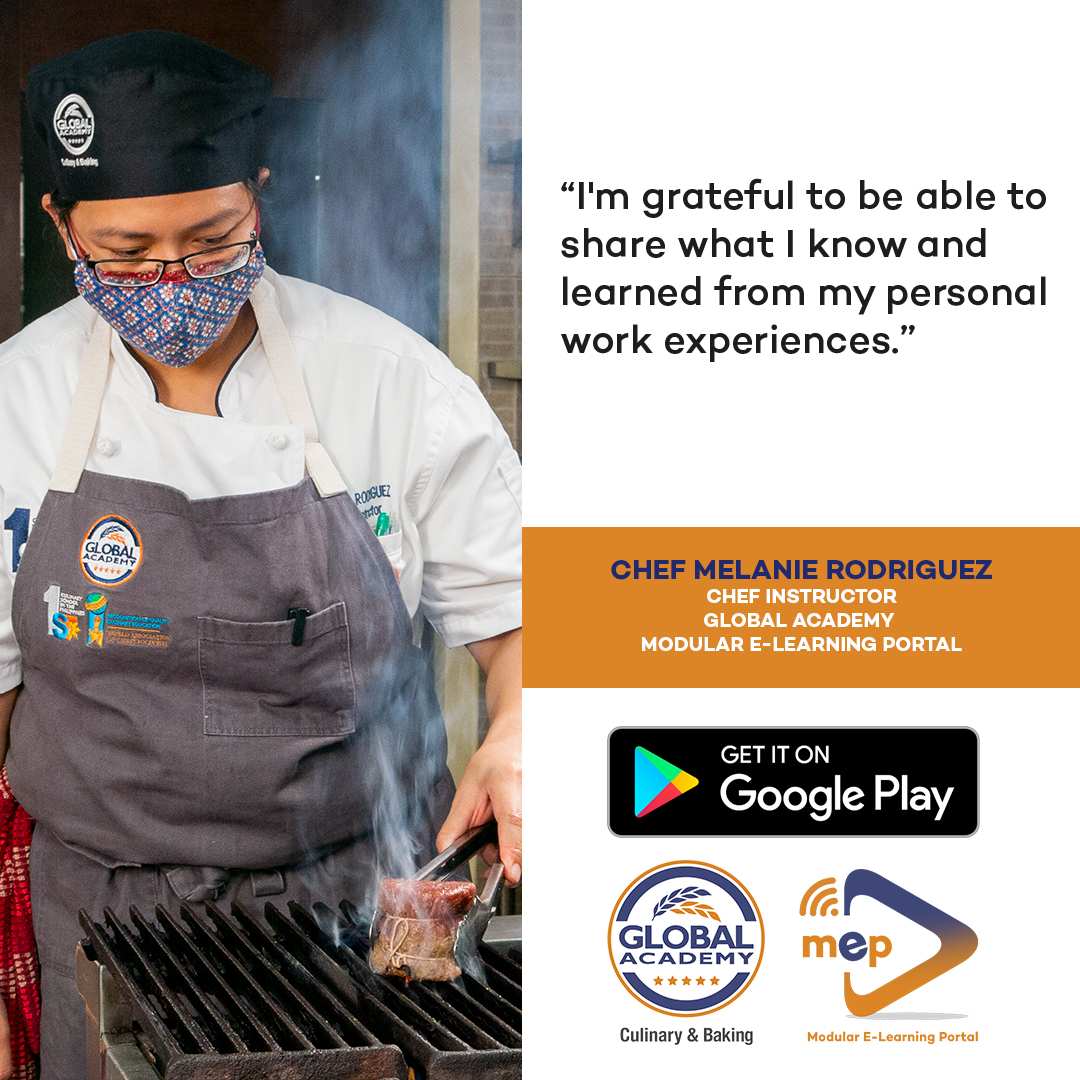 Chef Melanie brings industry experience to the table with her stints at Aubergine Restaurant, Seda Hotel, and The Wholesome Table. " It leaves me speechless when students tell me that I inspire them because I look at it as teaching and mentoring as a natural thing to do. Seeing my students excel and be able to be in the profession they are passionate about, warms my heart. The success of my students even if they exceed what I have achieved gives me fulfillment that I did right by them."

Less than a year into her involvement as a Chef Instructor, Chef Mel she brought Global Academy its first gold in one of the most prestigious, most tedious competition categories in the Philippine Culinary Cup.
She joins the roster of world-class Global Academy Chef Instructors in the
facilitation of the Academy's newest, exclusive digital learning sets of courses.