GLOBAL ACADEMY TESTIMONIALS
GLOBAL ACADEMY TESTIMONIALS
Posted Nov 23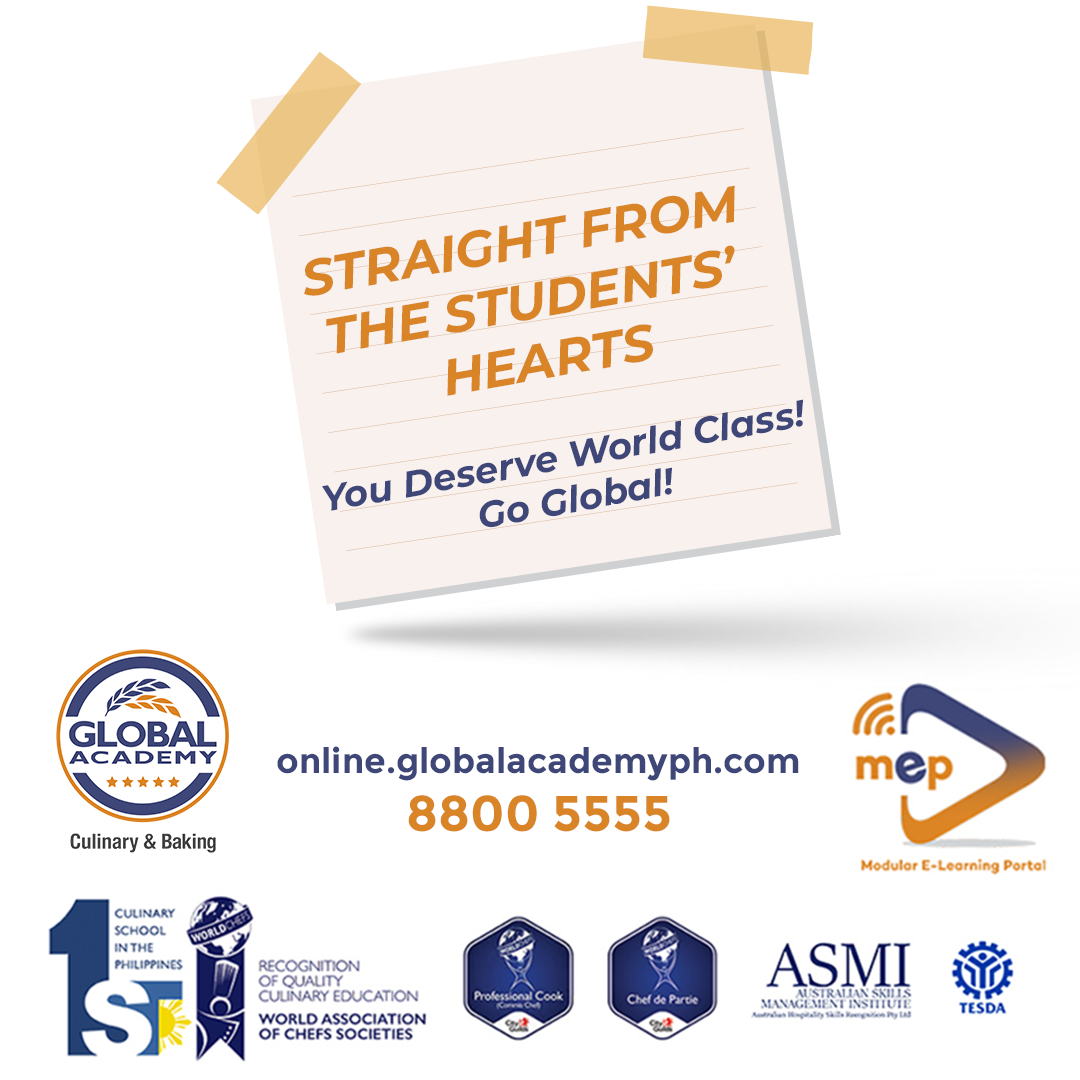 We at Global Academy believe that there is no believable, incontestable source of product quality than the testimonials of its customers.
This is why we have been seeking the testimonials of our Students' and Alumni's Global Academy experience - the curriculum, mentorship, disciplines, quality of training, techniques and skills they have acquired. These are all important guidelines and inspirations for us to calibrate or continue as we strive to give you the world-class education you deserve.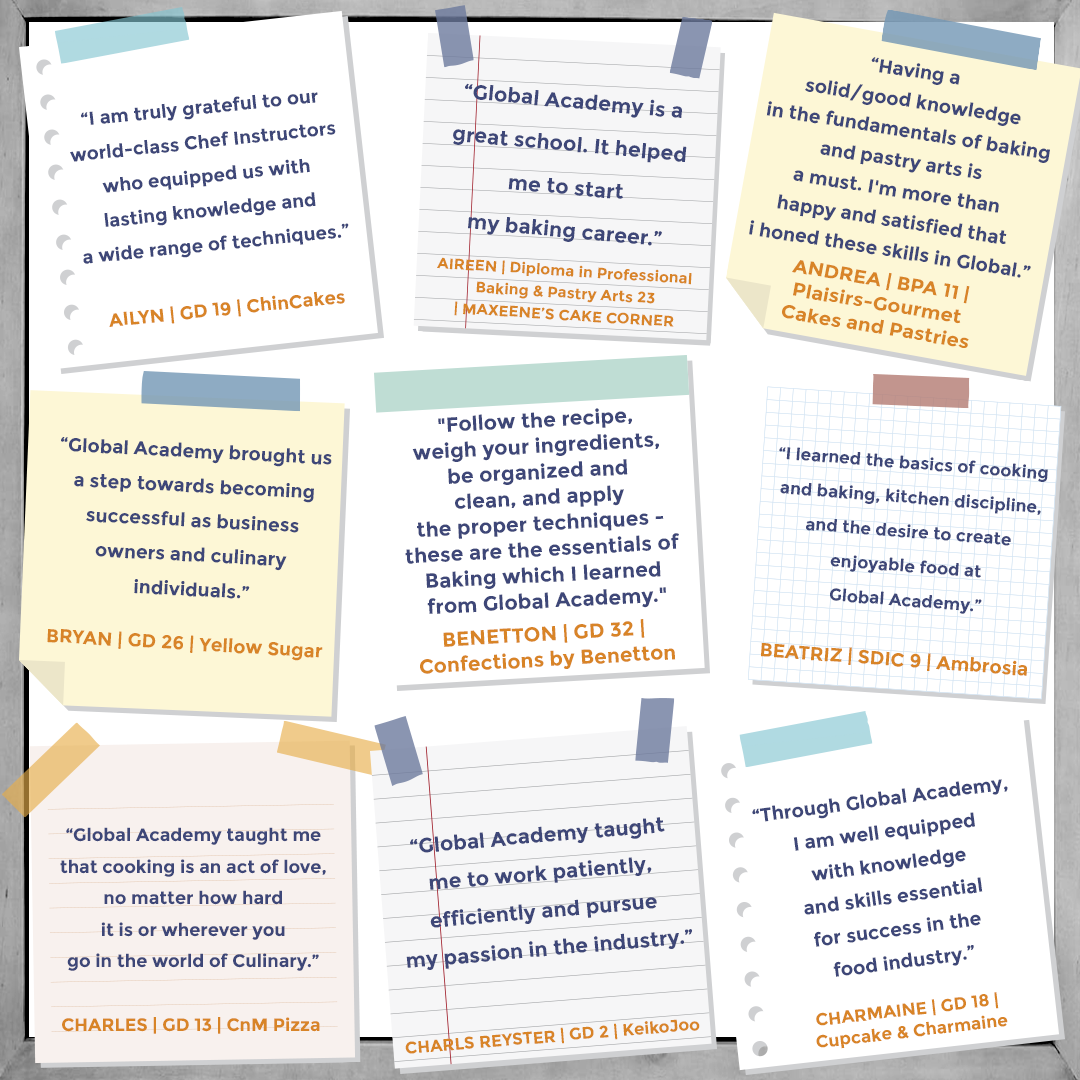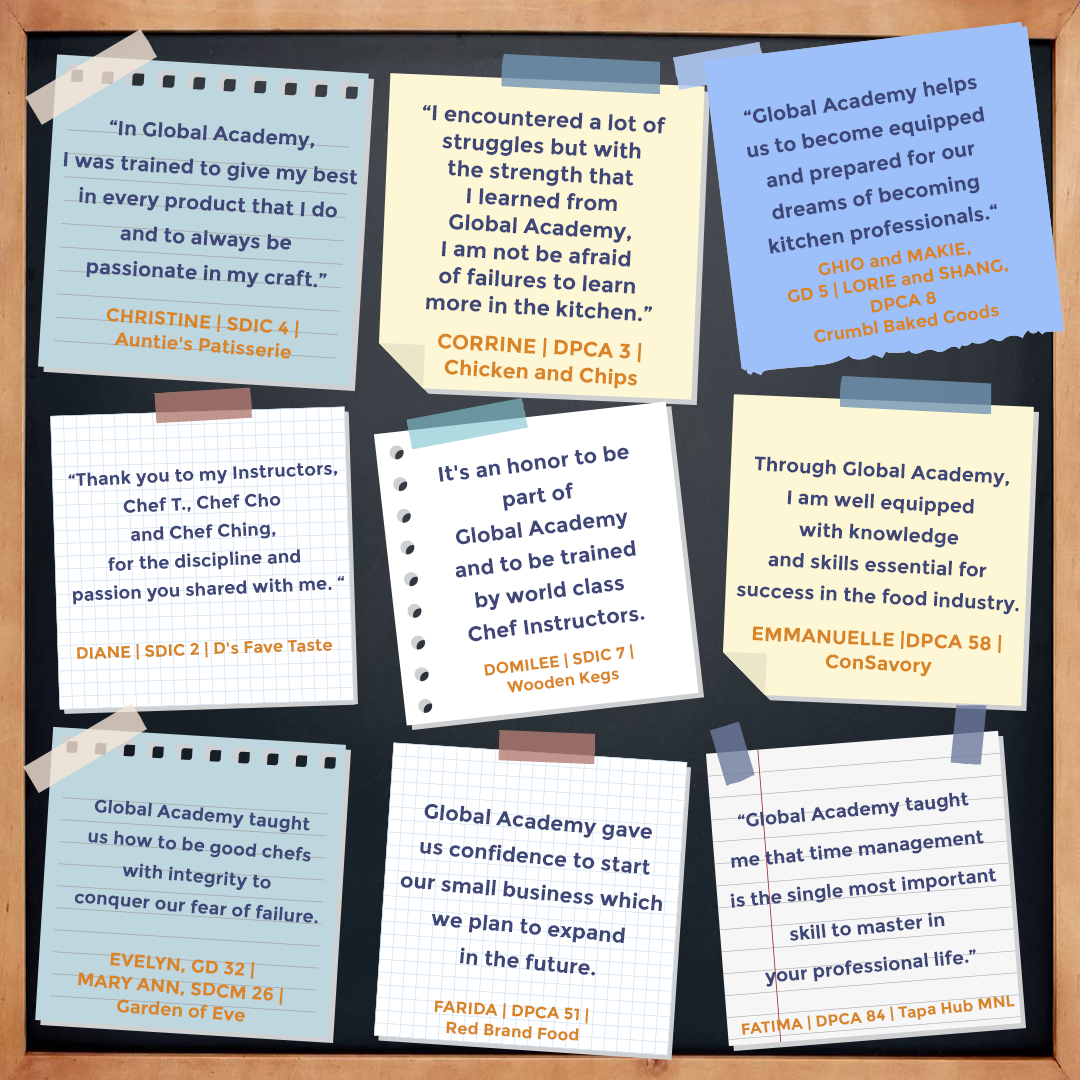 Aside from being proud of their accomplishments, their willingness to participate in their alma mater's Testimonial endeavors is a feather on our cap.
So proudly we present to you, a compilation of our Student and Alumni Testimonials as of date, which we have featured individually over the years. We start with our Alumni who have successfully built their own businesses amid the pandemic.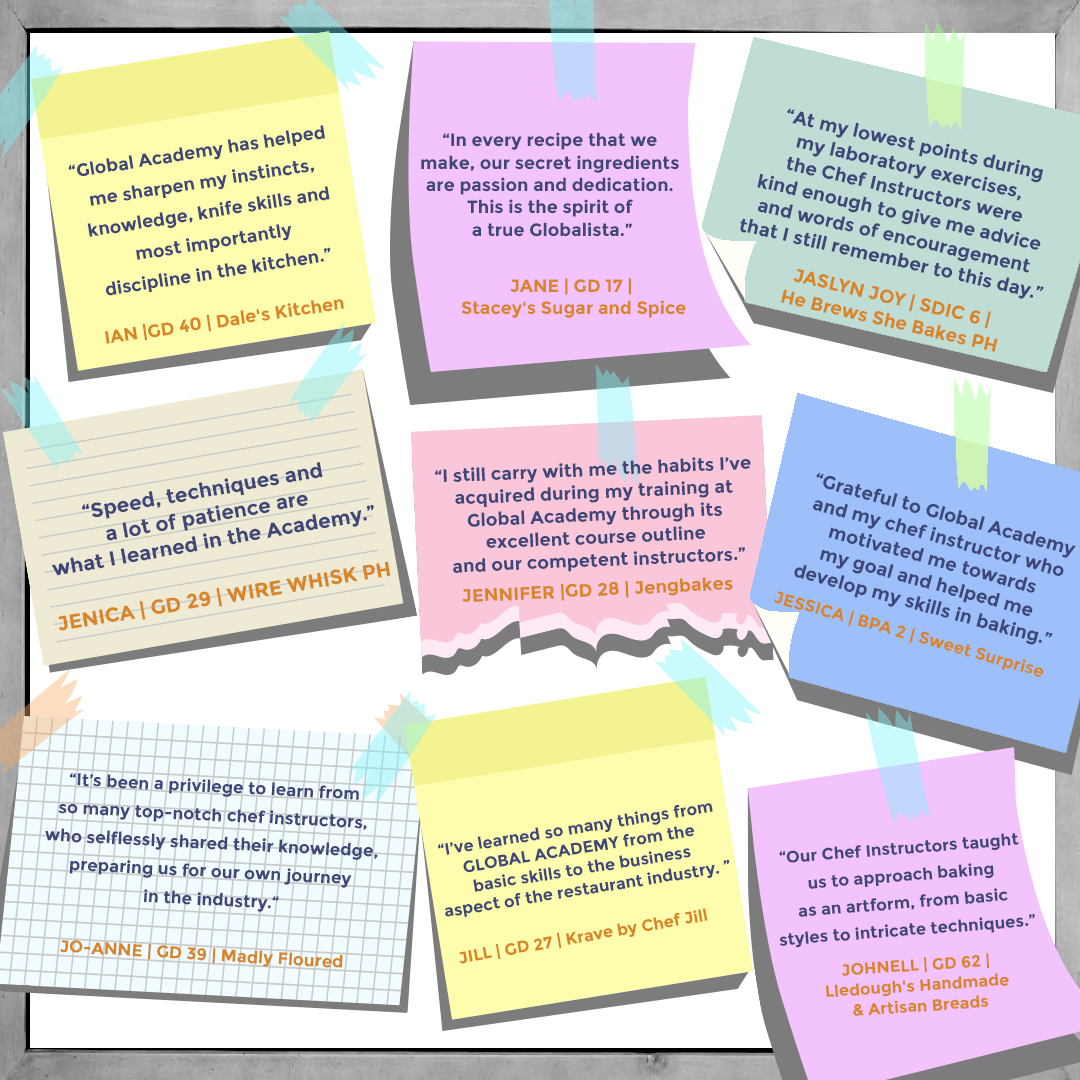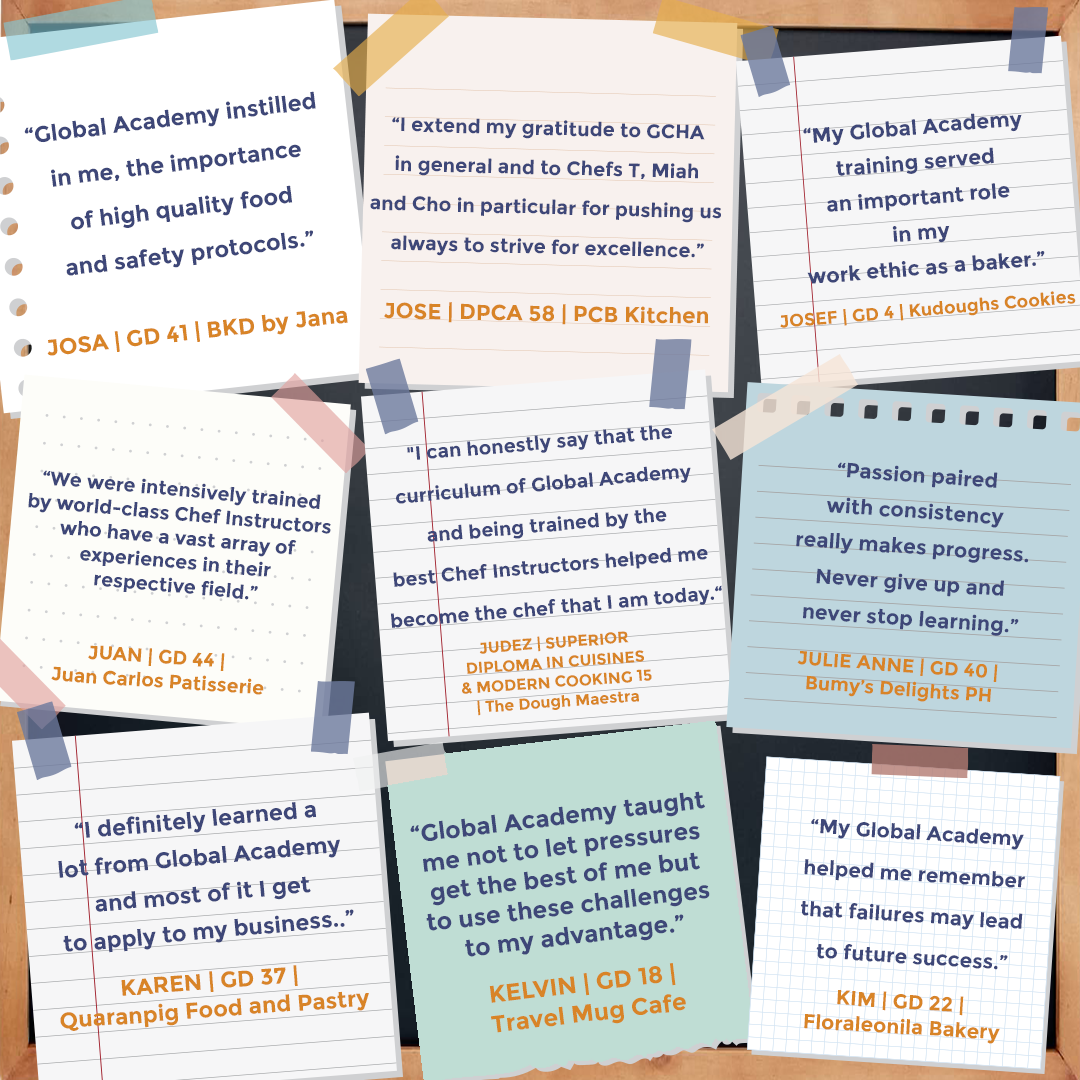 May you be inspired and determined to begin or continue your Culinary and Baking journey, equipped with world-class skills, training, mentorship, and after-graduation care. YOU DESERVE THIS.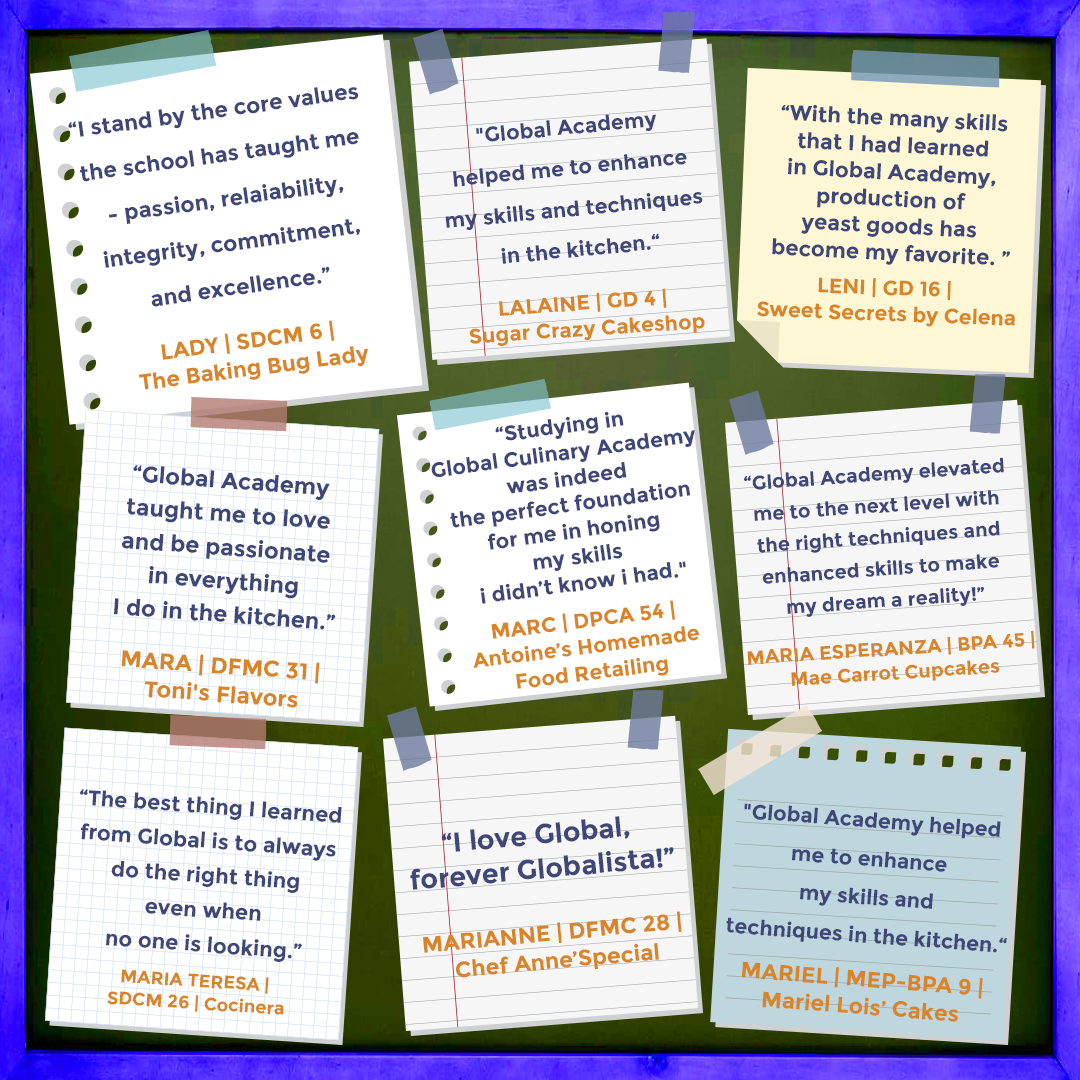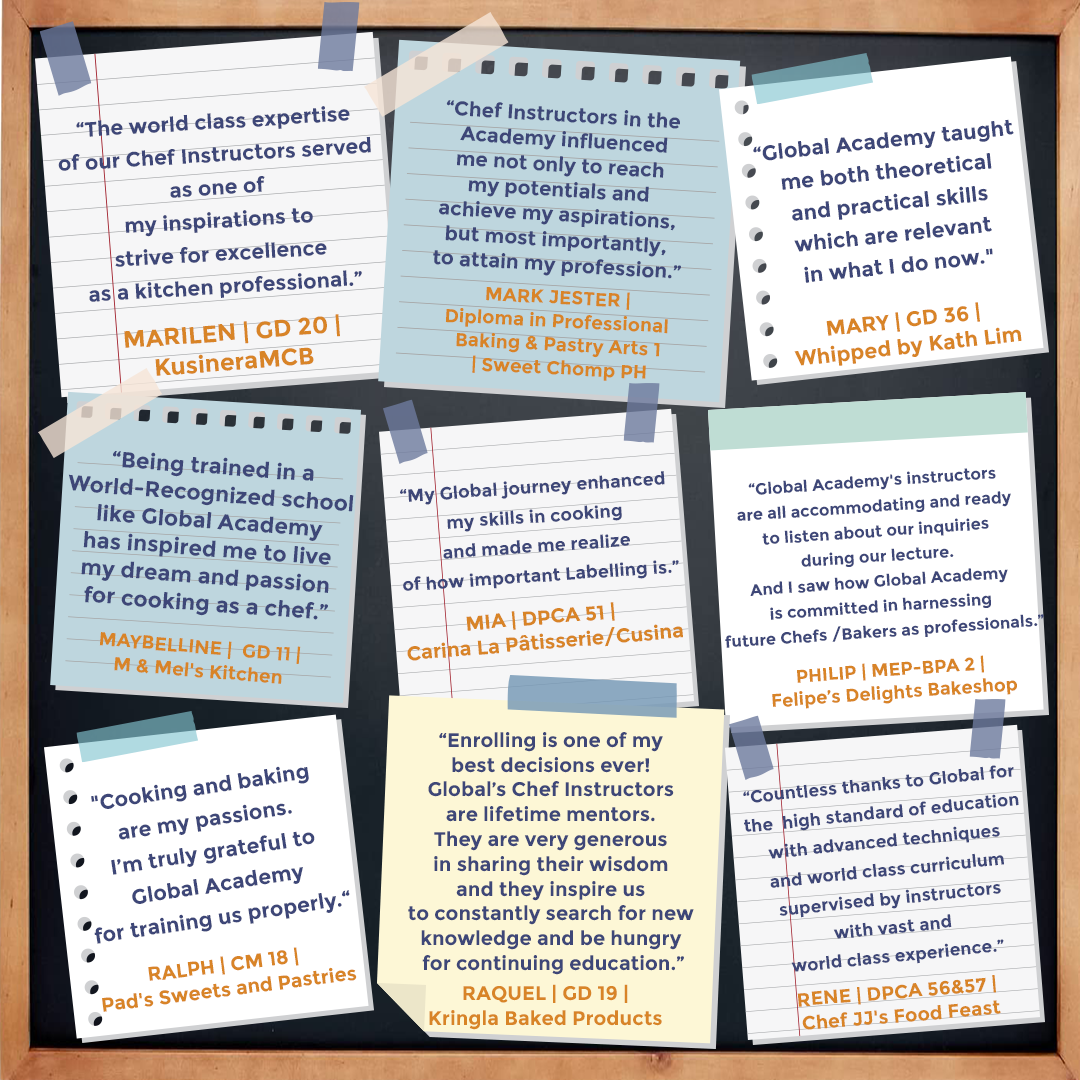 8800 5555
info.globalacademy@gmail.com
www.globalacademyph.com
online.globabalacademyph.com