Global Academy of Culinary, Baking and Pastry Arts
owes its growth and success to its dedication to equip Filipinos with classic and modern knowledge and skills to become world-class. Founded in 2007 with the mission to give the Filipinos access to top-quality Culinary Education at relatively-affordable costs, Global Academy is to date, a premiere world-class culinary school.
OUR STRENGTHS
Global Academy offers top-quality Culinary Education at cost-considerate rates. Our ladderized courses allow you to customize your learning so that you can choose specializations that suit your wants and needs. The latest addition to our medium of training is the Modular E-Learning Portal (mEp), Global Academy's signature world-class courses in digital version. Self-paced and borderless, mEp breaks the boundaries of schedules and locations. Plus, tuition fees that are over 50% lower relative to face-to-face sessions!
AWARDS
We are the first Culinary School in the Philippines and the 7th in Asia to receive the World Association of Chefs Societies Recognition of Quality Culinary Education (WACS-RQCE). We also take pride in holding the title of being the only Culinary School to hold the three-time and back-to-back championship wins in the prestigious annual Philippine Culinary Cup.
YOUR MENTORS
Learn from a group of locally and internationally-awarded and respected Chef Instructors who not only impart their expertise and industry experience in mentoring, but monitor their students' development and culinary well-being as well.
Captivating Courses
Interactive Classic and Modern skills and techniques plus kitchen disciplines
Chef Instructor Mentors
Our admired and multi-awarded roster imparts expertise from experiences in local and international professional kitchens, academics, and in their own conquered challenges.
Curriculum-Oriented Activities
See what events Global Academy has mounted to fulfill its thrust for holistic training experience!
Location
Our campus is conveniently located in the the central business district of Ortigas Center, Pasig City, Metro Manila. With the exclusive Modular E-Learning Portal (mEp), world-recognized Culinary and Baking education is brought to you, wherever you are in the Philippines or around the world.
Our Facilities
We constantly invest in new and relevant equipment and create an environment that is conducive to learning. Our kitchen laboratories simulate full-functioning Culinary and Baking operations, immersing the students into the real kitchen world.
Partners
Global Academy is privileged to have the support of industry partners who enable us to offer top quality culinary education at highly-competitive rates.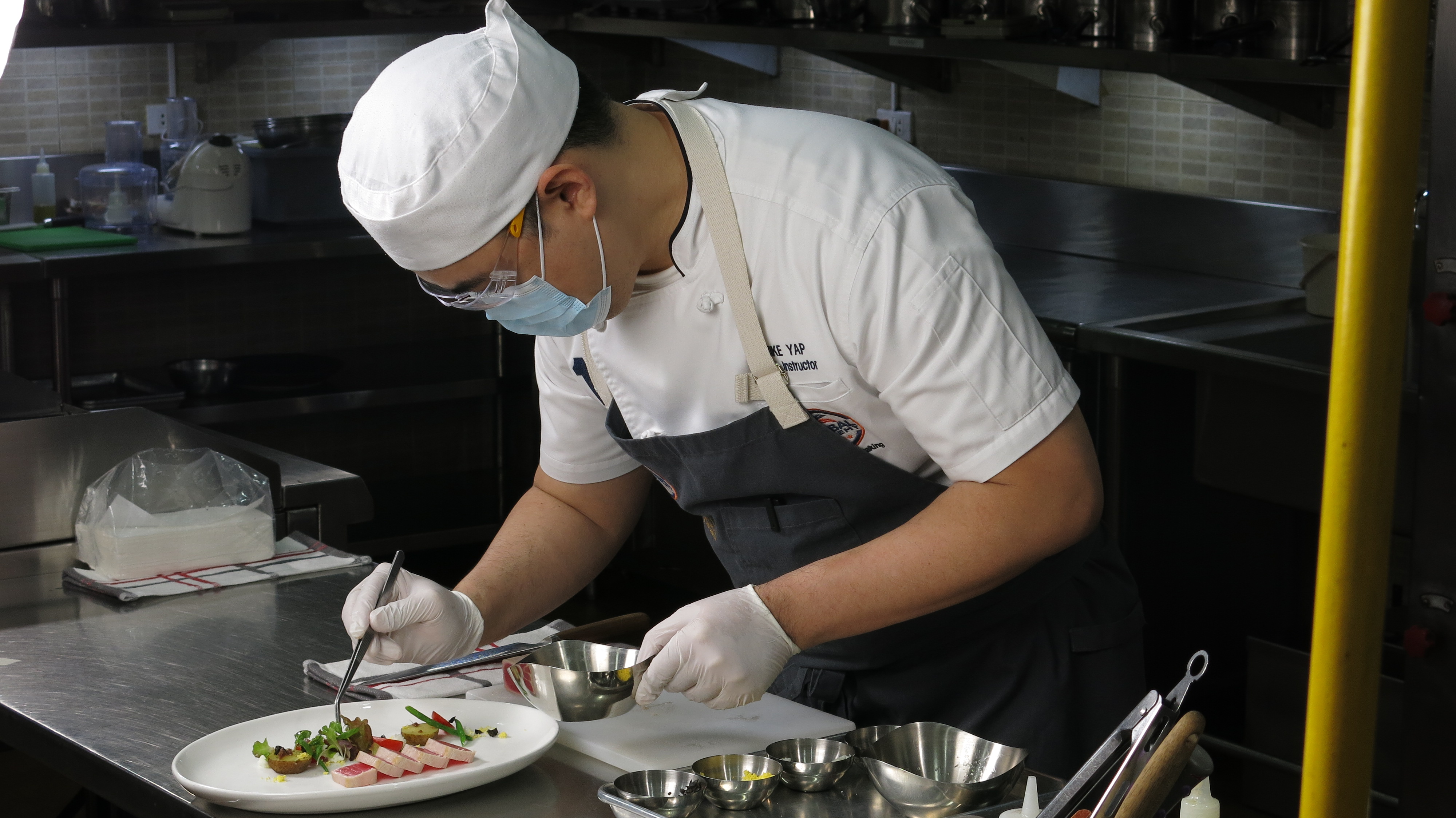 Global Academy of Culinary, Baking and Pastry Arts offers courses that are compact and ladderized. This allows you to embark on a Culinary career path right after internship, enhance your kitchen skills, or invest in a future of Culinary and Baking success!
Browse