Chef Ching Yoingco
Chef Ching Yoingco
Posted Sep 13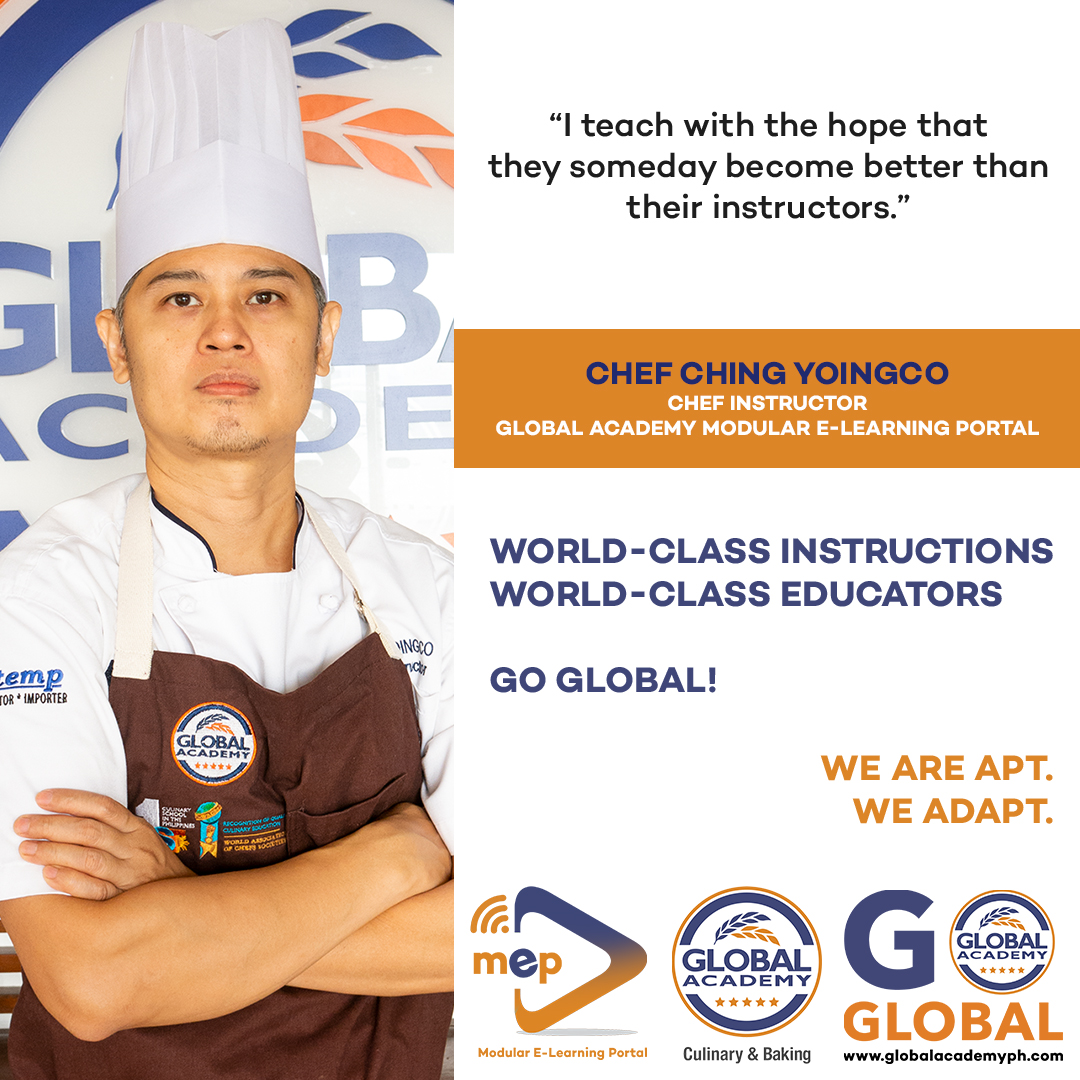 Chef Ching equipped himself with training and education from De La Salle University, Asian Institute of Management, Institute for Culinary Education in New York, and the Tsukiji Academy in Japan. Before he became Global Academy's treasure, he worked in the industry as Executive Chef and Chef Consultant to various successful establishments. He is one of Global Academy's pioneers, having been part of its roster since it was established.
He joins the roster of world-class Global Academy Chef Instructors in the facilitation of the Academy's newest, exclusive digital learning sets of courses of over 300 recipes!
STAY HOME!
STAY LEARNÉD!
STAY SAFE!
INQUIRE AND ENROLL NOW!
GO GLOBAL!