CHEF JOI SO
CHEF JOI SO
Posted Sep 27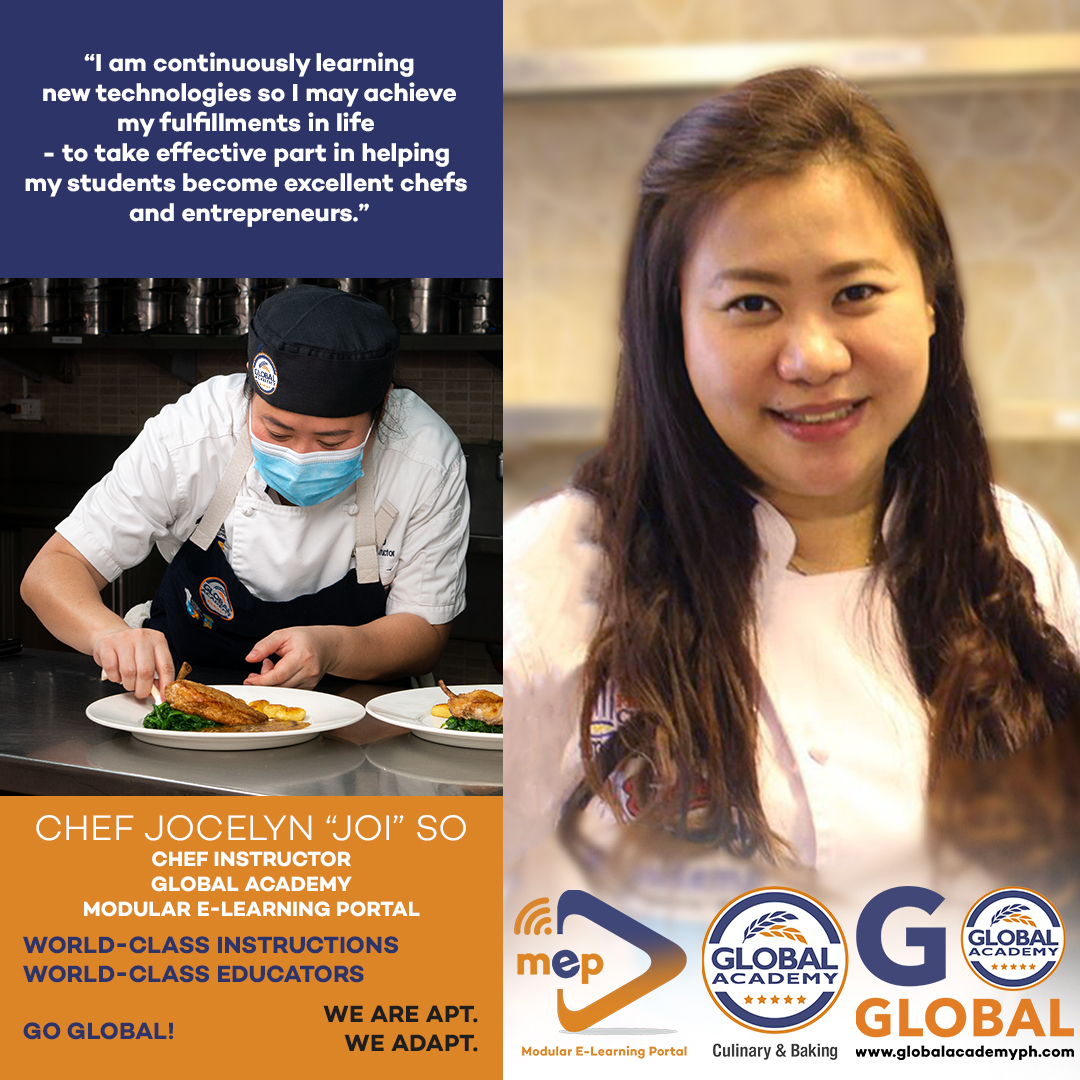 "Chef Instructor and Certified ServSafe Protection Manager Joi So began her culinary career with a solid and admirable experience in restaurant, cafe, and hotel kitchens. A mix of management and chef stints is what this well-rounded talent brought to the Global Academy table.
This is the caliber which will mentor you at Global Academy.
Chef Joi joins the roster of world-class Global Academy Chef Instructors in the facilitation of its newest, exclusive, digital learning sets of courses!
STAY HOME!
STAY LEARNÉD!
STAY SAFE!
OVER 300 TECHNIQUES AND RECIPES TO LEARN!
INQUIRE AND ENROLL NOW!
GO GLOBAL!"