CHEF JOAN LESLIE DELA CRUZ
CHEF JOAN LESLIE DELA CRUZ
Posted Oct 6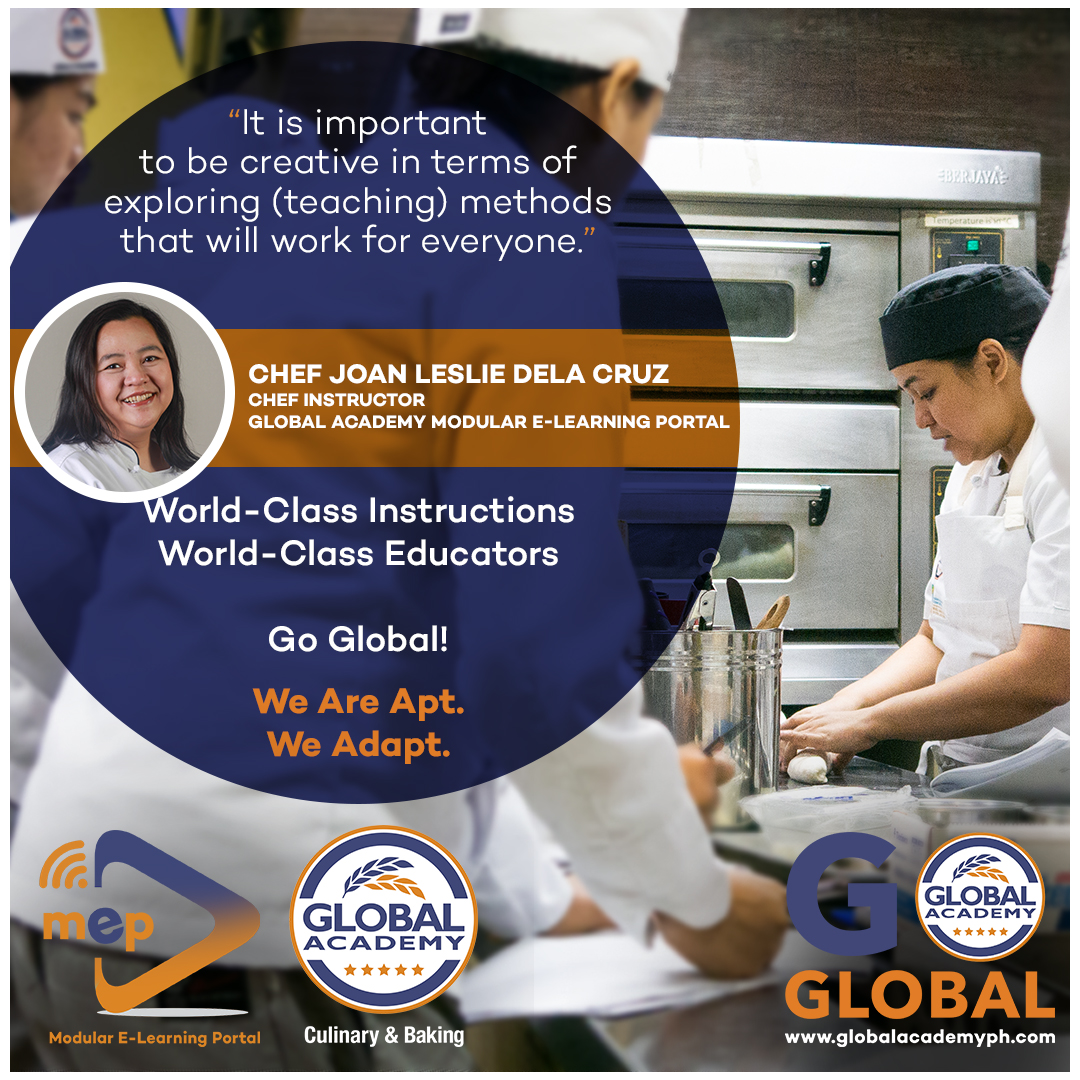 As is common to all Global Academy mentors, Chef Anjo finds fulfillment in her students' growth and industry maturity. "I find fulfillment when I see my students make their mark in the industry – a successful internship here or abroad, victory in competitions, employment in a good hotel and/or restaurant, business ownership, and the like." To realize this, she finds creative ways to get her training and skills principles onto a diverse set of protegees.
She joins the roster of world-class Global Academy Chef Instructors in the facilitation of the Academy's newest, exclusive digital learning sets of courses of over 300 techniques and recipes!
STAY HOME!
STAY LEARNÉD!
STAY SAFE!
INQUIRE AND ENROLL NOW!
GO GLOBAL!