Enrollment for this course is currently closed.
About
Global Academy of Culinary, Baking and Pastry Arts owes its growth and success to its dedication to equip Filipinos with knowledge and skills to become world-class food service practitioners.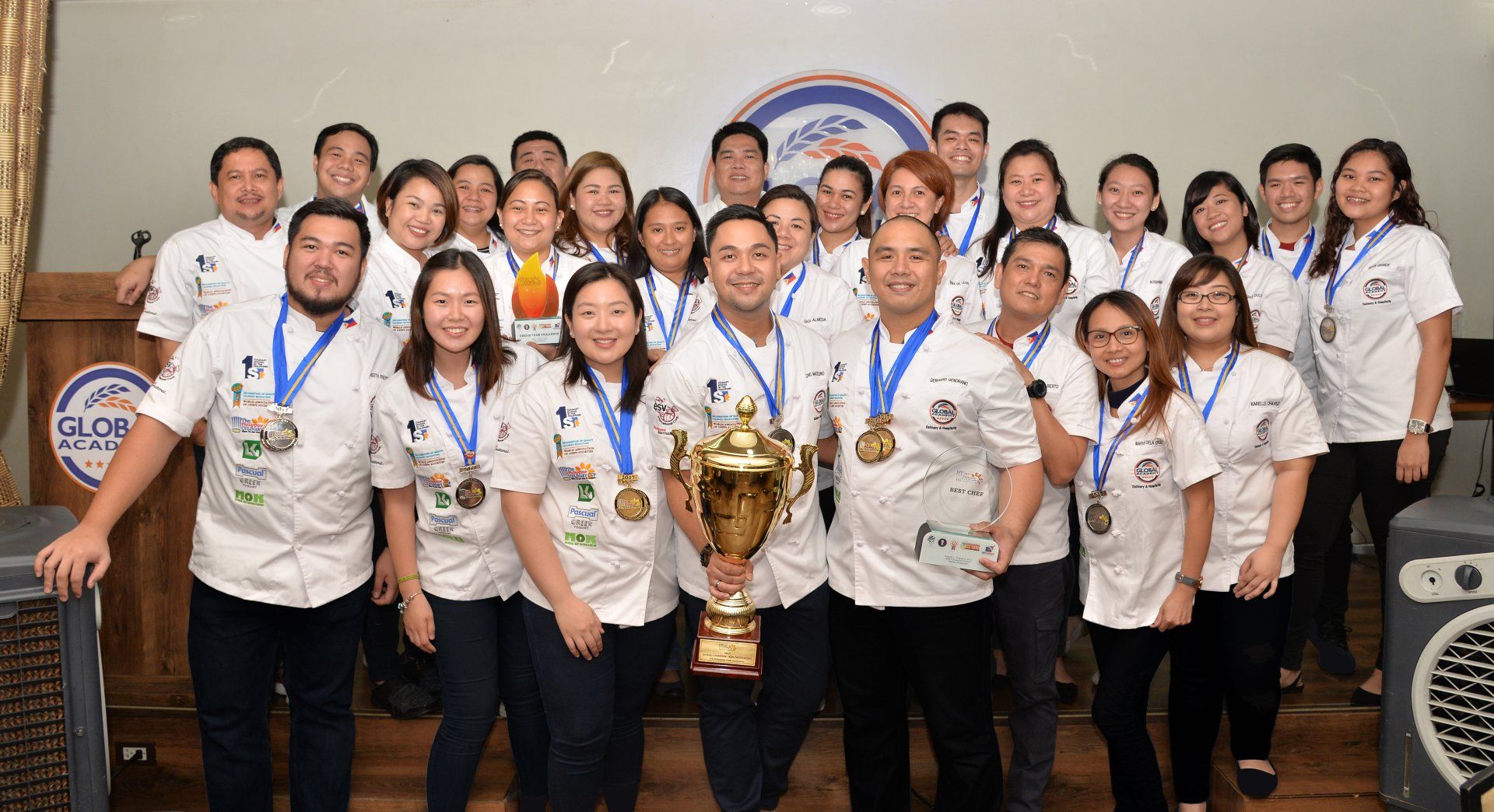 Founded in 2007 with the mission to give the Filipino people an access to top quality Culinary education at relatively-affordable costs, Global Academy is to date the Philippines' premier culinary and baking school.
The Global Academy Advantage
Global Academy is 100% owned and operated by Filipino Chefs of global competence in education and in experience.
Learn from a group of locally and internationally-awarded and respected Chef Instructors who impart their expertise and monitor their student's development and Culinary well-being.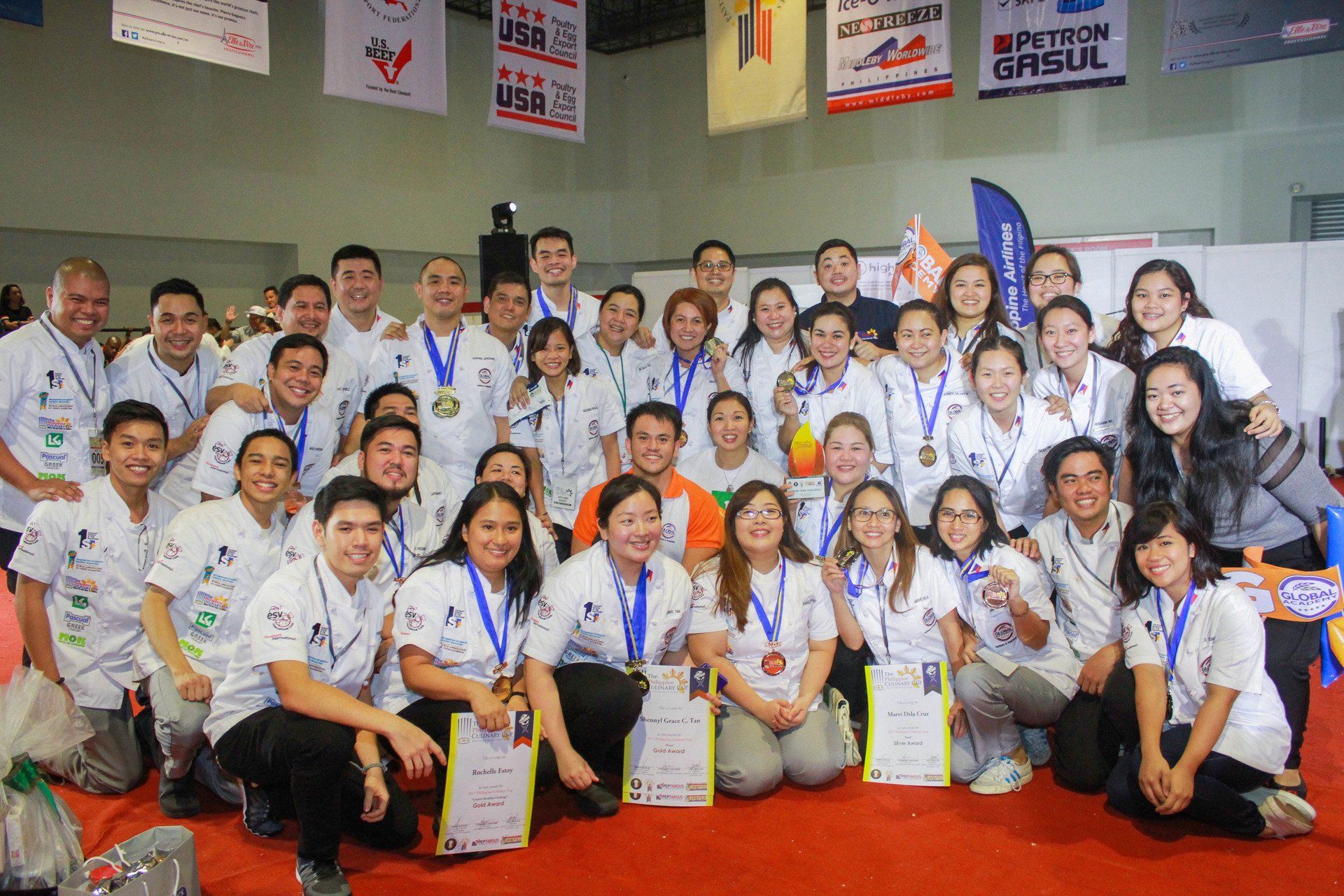 Thoughtfully-Built Curriculums
A collaboration of great culinary minds and hearts put courses, trainings, internship programs, and local and international accreditations together. Global Academy courses are designed to give students choices and allows for customization based on their interest, time availability, and budget.
Our newest delivery of our world-accredited Culinary and Baking education is the exclusive Global Academy Modular E-Learning Portal (MEP)! Our professional programs feature over 500 recipes and techniques available in face-to-face or online training  formats. MEP is facilitated by the same award-winning Chef Instructors which the Academy prides in to train and mentor you.
Fully-Equipped Lecture Rooms and Kitchens
Global Academy has a holistic perspective in Culinary education. We constantly invest in new and relevant equipment and create an environment that is conducive to learning. Our kitchen laboratories simulate full-functioning Culinary and Baking operations, immersing the students into the real kitchen world.

A First in the Philippines

Global Academy is proud to be the first Culinary school in the Philippines to be given the Recognition of Quality Culinary Education by the renowned World Association of Chefs Societies (WACS-RQCE). This award was given on Global Academy's 5th year.

Students are encouraged and honed to compete in WACS-accredited local and international competitions that pit them among the best and widen their perspective of the demanding industry. Global Academy's support to its students go beyond their stay in the school. It opens doors to graduates and completers for training in prestigious establishments abroad and are assured of access to lifetime career assistance.
Global Academy of Culinary, Baking and Pastry Arts is the ONLY School and Institution to win the Overall Champion Title of the Philippine Culinary Cup 3 times!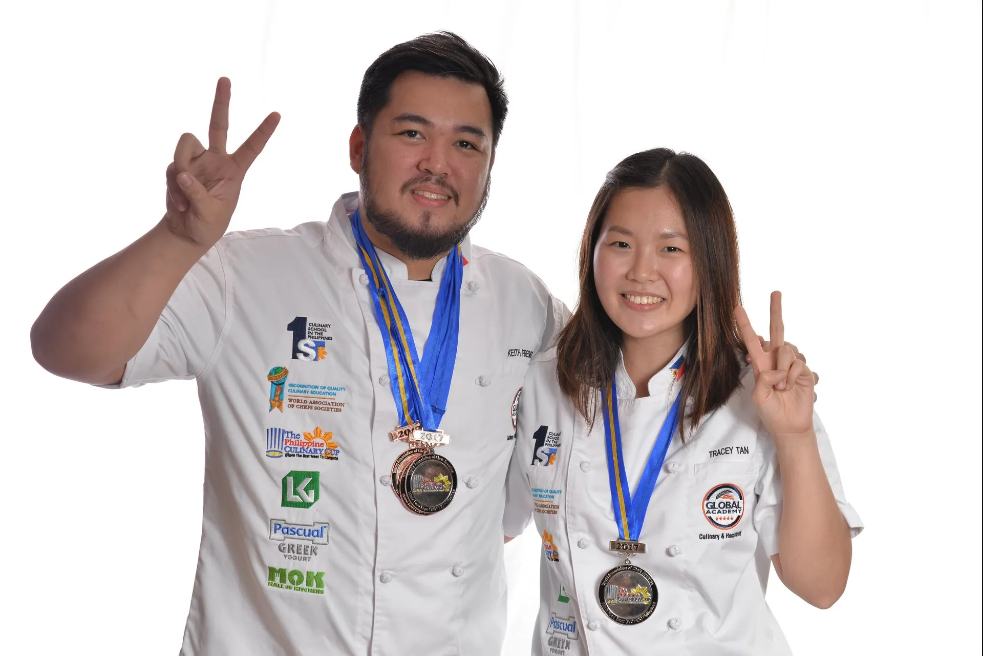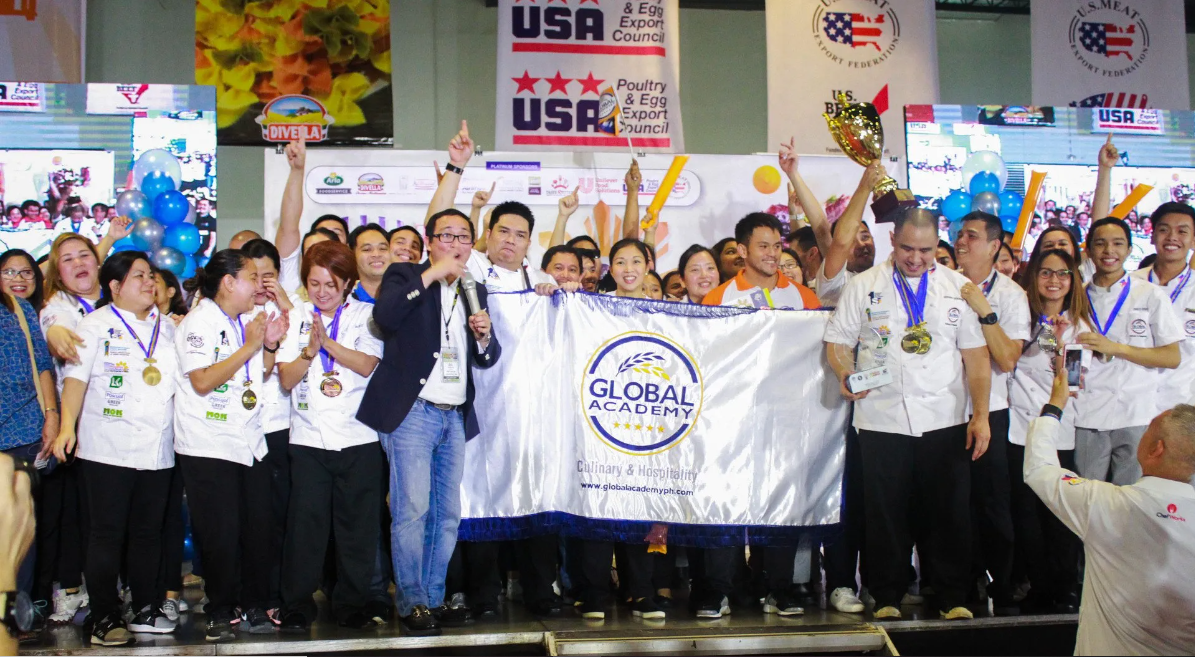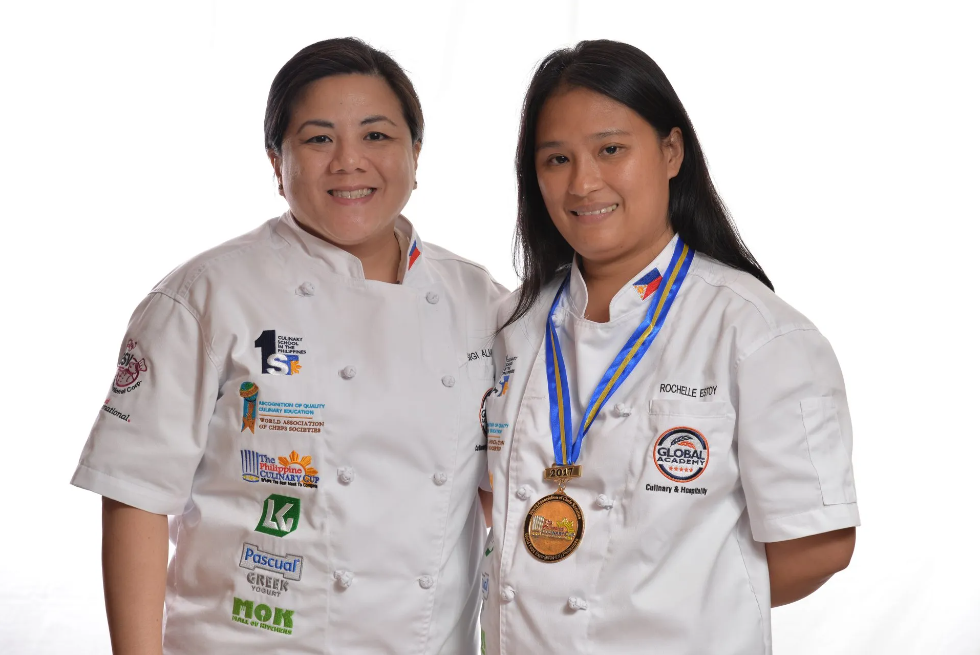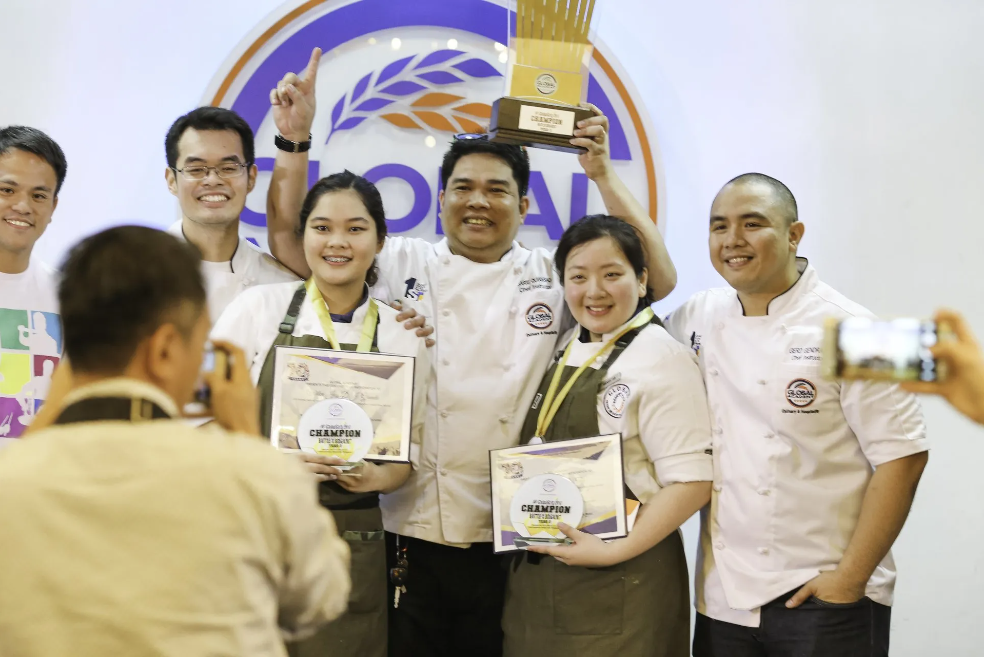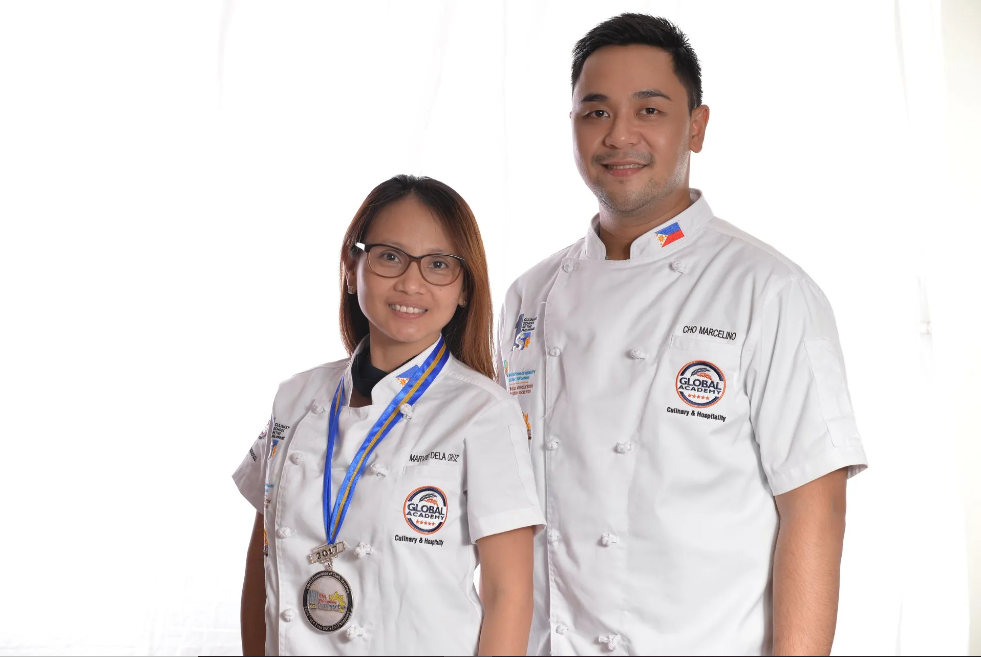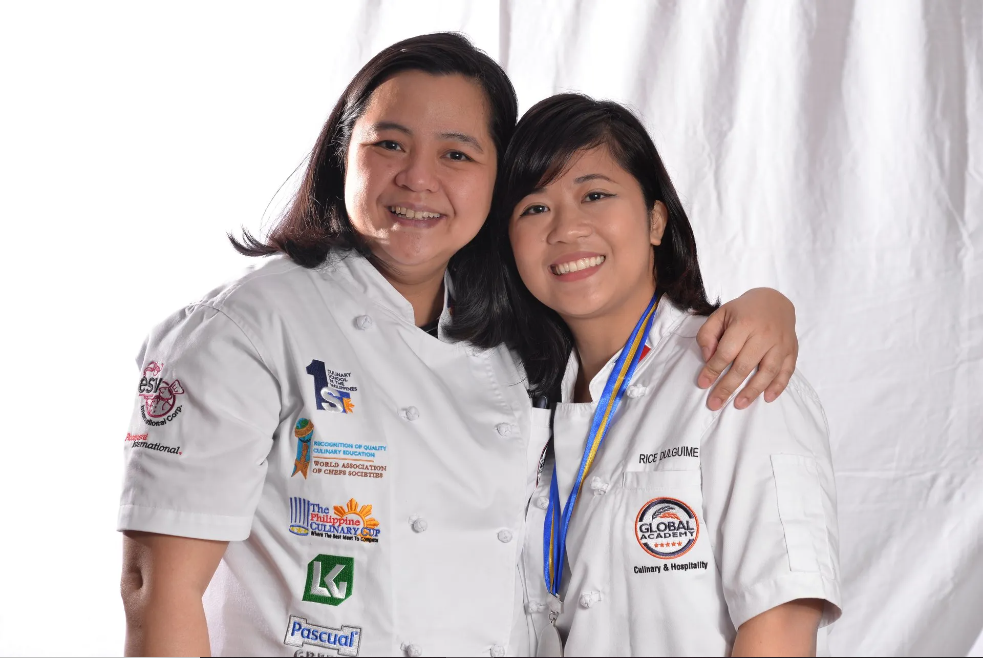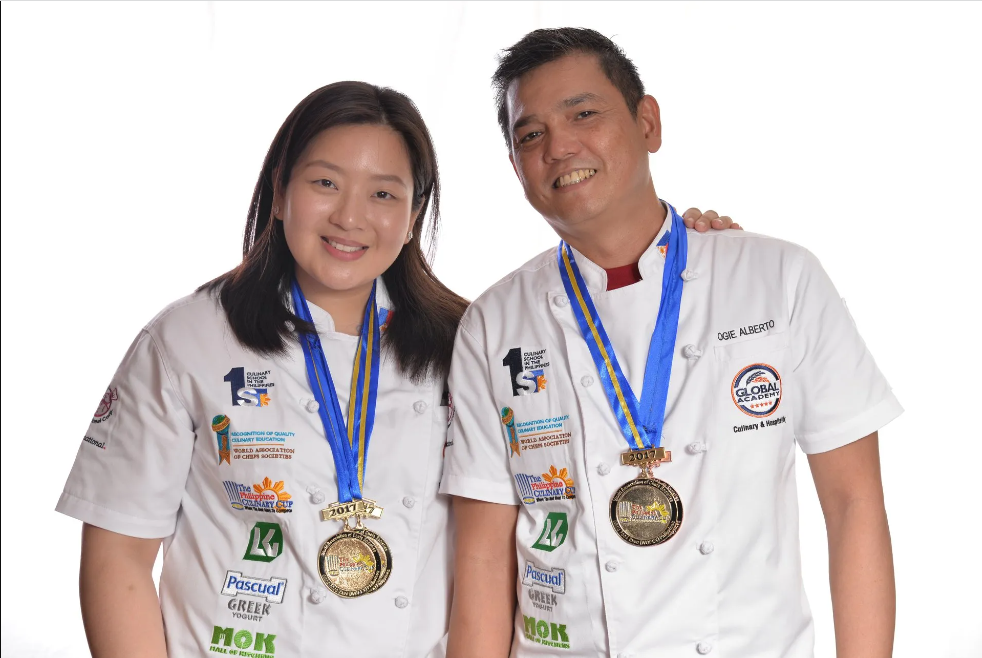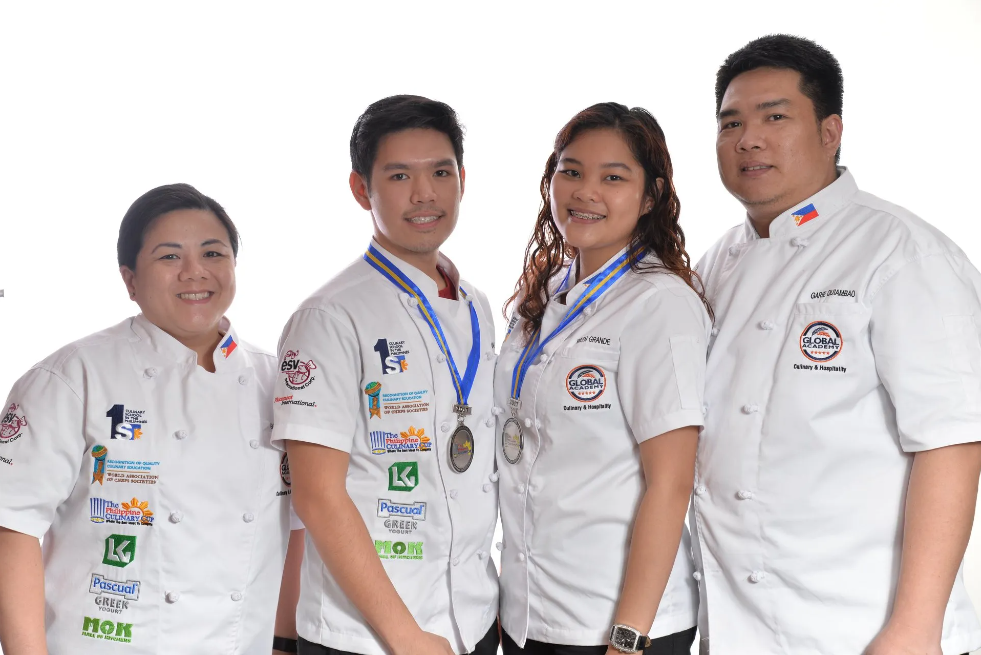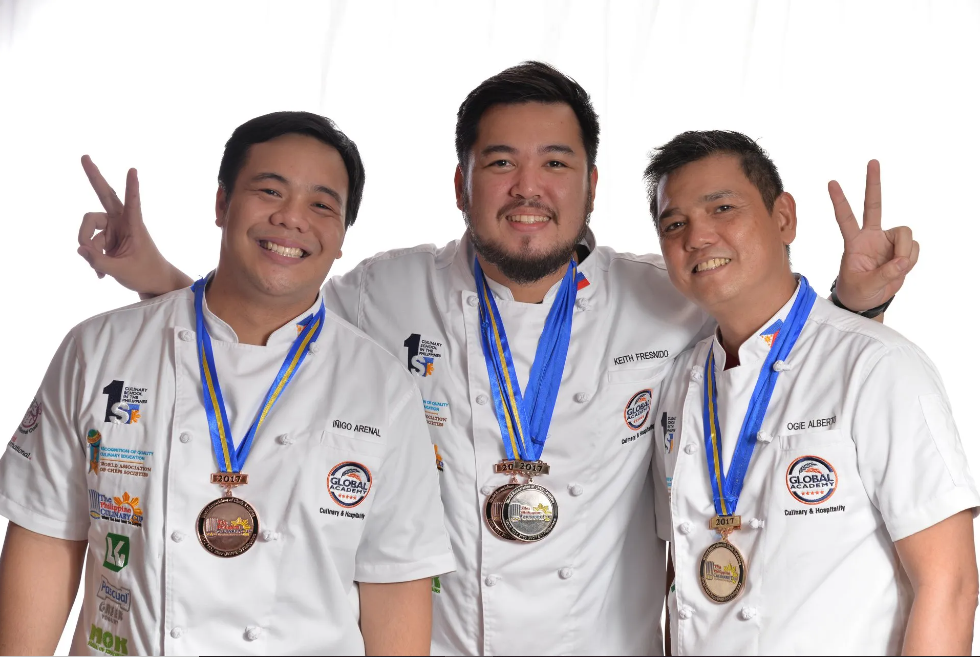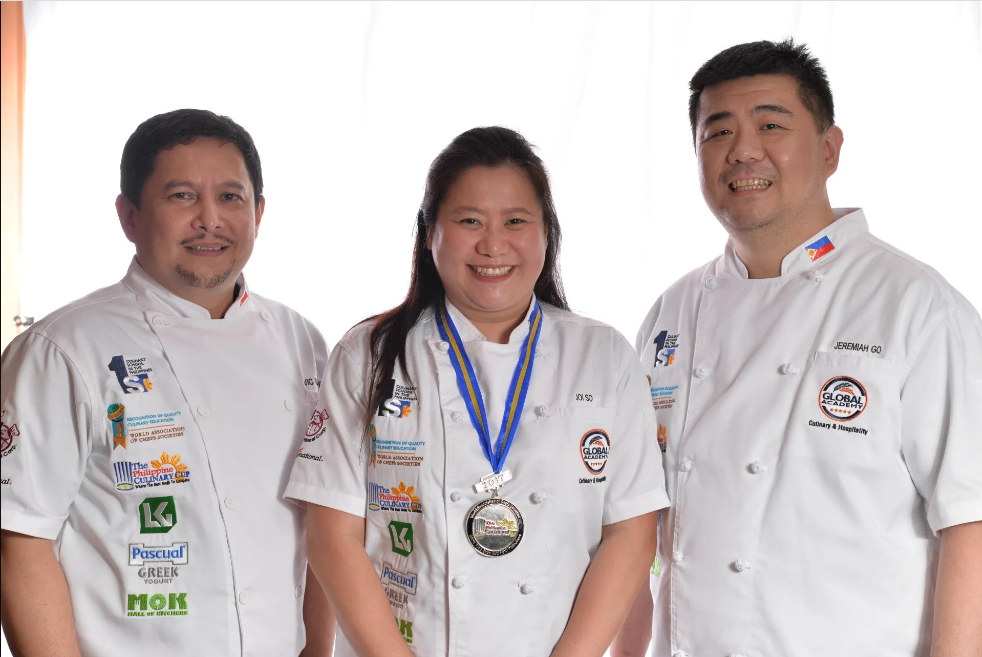 \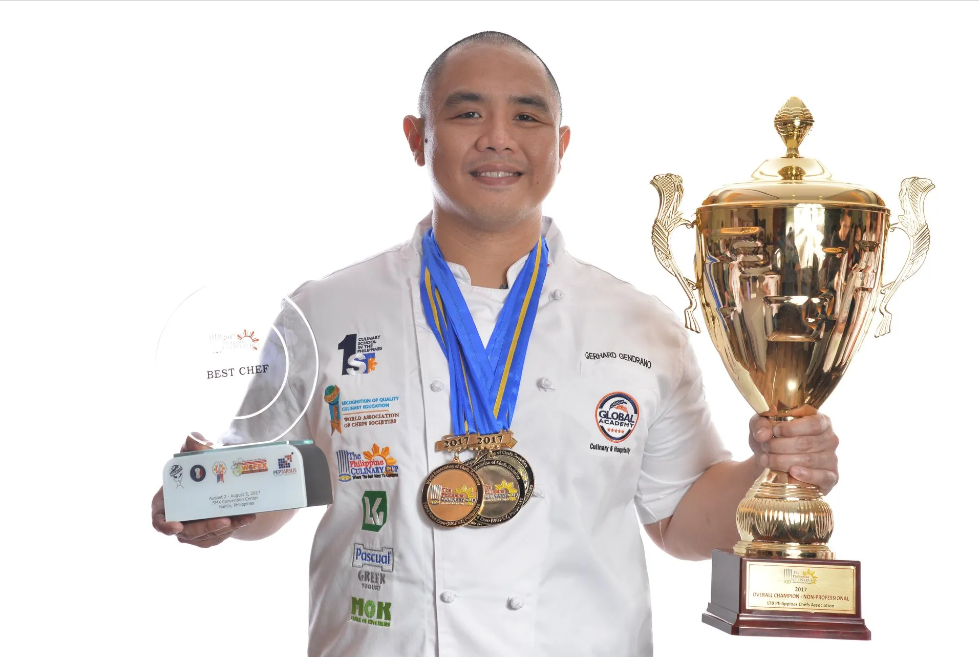 First culinary school in the Philippines and 7th in Asia to be awarded the World Association of Chefs Societies (WACS) Recognition of Quality Culinary Education

First Culinary School to teach Modern Cooking Techniques

100% Chef owned and operated school

Individual learning (Lab and Kitchen work) for fundamental courses

Internationally educated and award winning faculty


Lifetime Career Assistance

Conveniently located in the heart of the central business district of Ortigas Center, Pasig City



Ladderized Courses that range from 4 months – 14 months in-house training


Affordable Price with a wide variety of payment options
Global Academy Culinary, Baking and Pastry Arts is the first school in the Philippines and 7th in Asia to be given the WACS-RQCE for having met and exceeded their standards for quality Culinary Education. We have earned this prestigious award thru the consistent delivery of world-class Culinary Education to our students.
The WACS Recognition of Quality Culinary Education (WACS-RQCE) is part of this prestigious Association's continuing development and commitment to global Culinary Education and training. The organization is the trusted global voice in all issues related to the Culinary profession.
WACS is the oldest organization (100 years in existence) whose aim is to constantly help different countries to improve & uplift their culinary industry. It is considered to be an authority & opinion leader in food in the culinary industry, having 93 member countries and 10M chef members globally.
This recognition allows Global Academy graduates to have an edge above the rest, with courses bearing the WACS stamp of approval. This is an advantage to our graduates as they seek employment anywhere in the world. Graduates will also earn education credits should they decide to apply for a WACS-recognized Chef Certification.